Ukraine reaches deal with Russia to release jailed pilot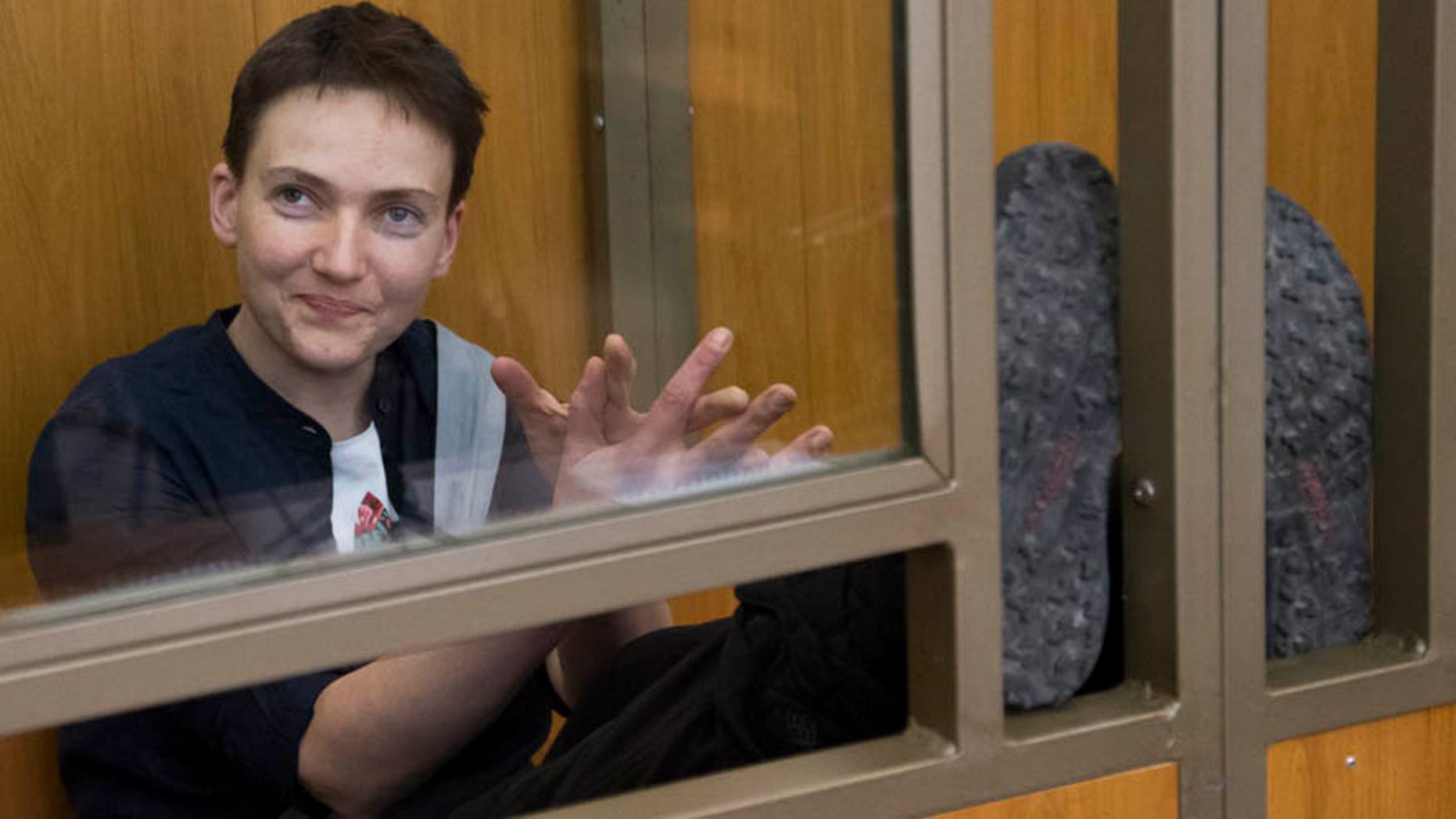 MOSCOW – Ukraine and Russia have reached a deal to release a jailed Ukrainian pilot, President Petro Poroshenko said Tuesday, without elaborating if it would entail a swap for two Russian servicemen convicted by Kiev.
Nadezhda Savchenko was sentenced to 22 years in prison in Russia last month for her alleged role in the deaths of two Russian journalists in rebel-held eastern Ukraine. Kiev has insisted that Savchenko is a prisoner of war and should be immediately released.
Poroshenko said Tuesday that he and Russian President Vladimir Putin agreed in a telephone call on Monday on a formula that will allow Savchenko to be returned. Poroshenko wouldn't elaborate what that is.
"Yesterday's phone conversation was my idea, and judging by the preparation work I think we have agreed on a certain algorithm that would allow Nadezhda's release," Poroshenko said during a news conference in Kiev with the Danish prime minister.
Poroshenko also said he has given orders to the foreign ministry and the justice ministry to "prepare the mechanisms to return Nadezhda Savchenko home as soon as possible."
He would not say, however, when he expected Savchenko to be returned but added that he told Putin that he was ready to send a presidential jet to Russia to take her home.
The Ukrainian president mentioned Monday's conviction of two Russian officers in Kiev, saying that the verdict allows for the swap to go forward.
Putin's spokesman Dmitry Peskov told reporters earlier that the two presidents talked about Savchenko as well as two Russian officers convicted on Monday of waging a war of aggression in Ukraine.
Peskov would not respond to Poroshenko's statement when contacted by the Interfax news agency, but only said that her future was discussed during Monday's call.