UK unveils Brexit plan calling for close new EU relationship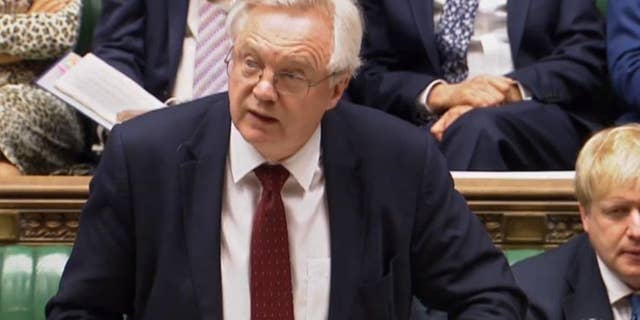 LONDON – The British government is trying to ease some of the uncertainty around the U.K.'s exit from the European Union, saying it seeks an outcome of "mutual benefit" to both sides.
Brexit Secretary David Davis told lawmakers Thursday that "we want the EU to succeed politically and economically," and Britain would work toward "a new positive and constructive partnership" with the bloc.
Davis spoke as the government published a 75-page White Paper, a document laying out some details of its goals and strategy in divorce negotiations.
It confirms what Prime Minister Theresa May announced last month: Britain will leave the EU's single market in goods and services, and also seek a new customs arrangement.
Davis says the goal is "the most free and frictionless trade in goods and services as possible."