UK think-tank offers cash prize for EU exit plan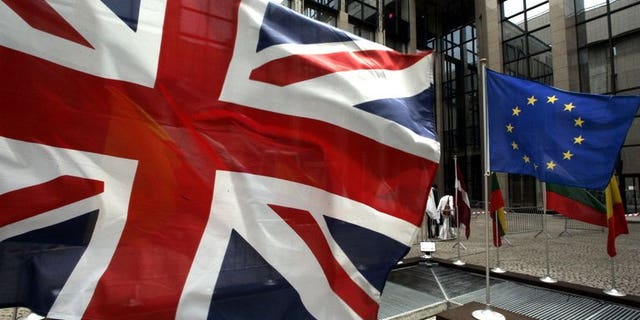 LONDON (AFP) – A British think-tank on Tuesday launched a competition for the best plan to leave the EU -- offering a prize of 100,000 euros ($131,000) instead of in pounds.
The right-leaning Institute of Economic Affairs (IEA) said it wanted to find a credible blueprint in case voters backed a so-called "Brexit" in a referendum.
Prime Minister David Cameron has promised to renegotiate Britain's relationship with the European Union and then hold a referendum in 2017.
Judges for the competition include former British finance minister Nigel Lawson and David Starkey, the historian and television broadcaster.
"Now that we have been promised an in-out referendum on Britain and the EU in 2017, it is essential that this momentous decision is preceded by a well-informed debate," Lawson said in a statement launching the "Brexit Prize".
"To date, much of this debate has generated more heat than light. It is crucial that we should look into the policy framework that would be needed if Britain decides to leave the EU."
Philip Booth, editorial and programme director of the IEA, said the aim of the competition was to find a "serious and credible plan (or alternative plans) for Britain to leave the EU should that be the chosen option at the referendum."
The prize is open to individuals, groups or institutions.
The first prize is 100,000 euros, with second and third prizes of 10,000 euros and 5,000 euros.
There is also a special prize of 5,000 euros for the best entry from an individual aged 30 or under.
Britain is not a member of the 17-nation European single currency but the think-tank said it had decided to offer the prize in euros.
"The choice of currency for the prize is symbolic of the fact that the judges believe that exit from the EU should lead to an outward-looking, freely-trading Britain and not an inward-looking Britain trying to shore up its own domestic markets and vested interests," Booth told AFP.
Booth said the think-tank did not have a position on whether Britain should leave the 28-member EU, although it backs free markets.
Cameron has said that he would campaign for Britain to stay in the EU so long as he is able to repatriate some powers from Brussels, but much of his centre-right Conservative Party would like to pull out altogether.