UK schools replace analog clocks with digital because students reportedly can't tell time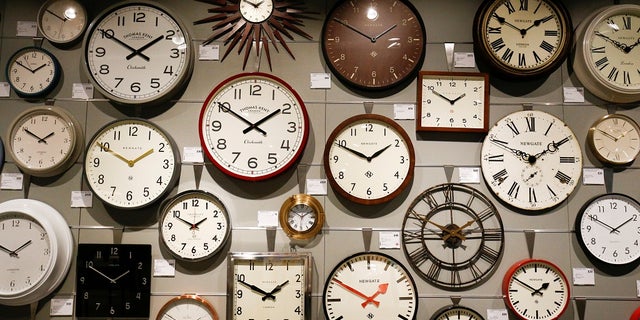 Some schools in the United Kingdom are ditching analog clocks because students reportedly can't tell time.
Teachers have replaced analog clocks in testing halls with digital ones after students "complained that they were struggling to read the correct time on an analog clock" while they were taking high-level tests, The Telegraph reported.
"The current generation aren't as good at reading the traditional clock face as older generations," Malcolm Trobe, deputy general secretary at the Association of School and College Leaders (ASCL) and a former headmaster, told The Telegraph.
School officials would instead prefer students focus solely on the exam rather than worry about how much time is left because they have trouble reading an analog clock.
Trobe said that "one hopes that we will be teaching youngsters to read clocks." And ideally, students should be able to read analog clocks by the time they reach secondary school, The Telegraph noted.
But that is often not the reality, partly thanks to present-day technology.
"They are used to seeing a digital representation of time on their phone, on their computer," Trobe said. "Nearly everything they've got is digital, so youngsters are just exposed to time being given digitally everywhere."