UK says lawmakers to get vote on Brexit before deal approved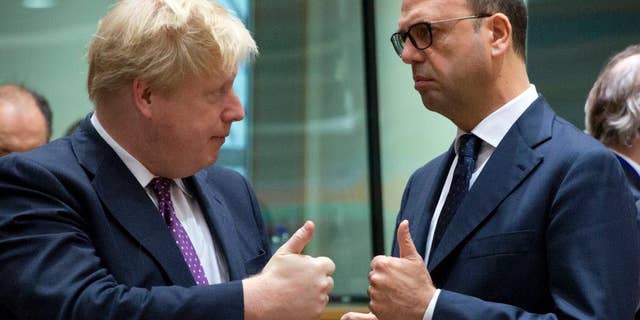 LONDON – Britain's government has bowed to pressure and says lawmakers will get to vote on a European Union exit deal before it is finalized by the bloc.
Brexit Minister David Jones told the House of Commons on Tuesday that Parliament would get to approve the deal "before it is concluded" and before the European Parliament votes on it.
He says that the vote will cover Britain's withdrawal arrangements and its future relationship with the EU.
Labour Party Brexit spokesman Keir Starmer says that it's a "huge and very important concession," but is demanding more details.
Opposition legislators want to amend legislation authorizing the start of EU exit talks, seeking to ensure they get a say on the final deal.
The government wants to trigger the two-year divorce process by March 31.