UK premier to signal EU clean break: no 'partial membership'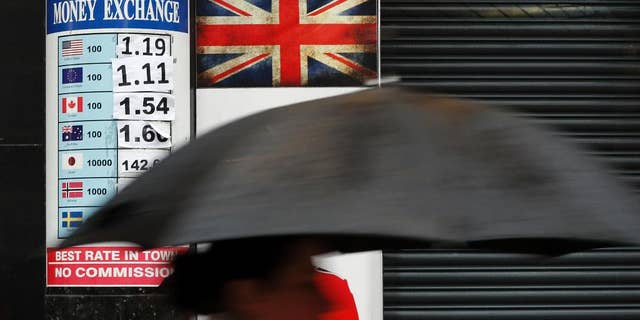 NEWYou can now listen to Fox News articles!
LONDON – Prime Minister Theresa May is preparing to make a speech that will signal that Britain will make a clean break from the European Union and not seek to remain "half-in, half-out."
In her most detailed address on the U.K.'s exit strategy, May will say that Britain doesn't want "partial membership of the European Union" or "to hold on to bits of membership as we leave."
Advance excerpts suggest May's speech will disappoint businesses and voters who want the country to stay in the bloc's single market.
It's likely to be another shock for the pound, which hit a three-month low below $1.20 Monday. It traded slightly above that level early Tuesday.
Neil Wilson, senior market analyst at ETX Capital, said he was "expecting a wild ride for the pound today."