UK police release image of male motorcyclist seen near site of 2012 Alpine killing of 4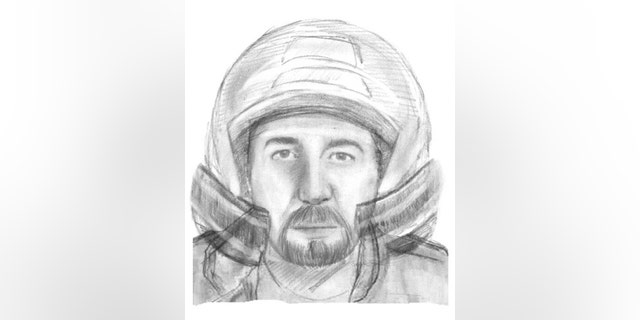 LONDON – Police investigating the murder of a British man killed along with three other people in the French Alps have released an image of a male motorcyclist they would like to track down.
Saad al-Hilli, his wife, an elderly relative and a cyclist were shot dead near Annecy in France in September 2012. The couple's two young daughters survived and are the only known witnesses.
Surrey Police on Monday released an artist's sketch of a man who was seen riding a motorcycle near the murder scene.
The force has been working closely with French authorities on the investigation.
It says it is releasing the image on behalf of the French and urged anyone who might recognize the man in the sketch to come forward.