UK Parliament attack is the latest terror scare for London
Today's attack at Parliament in London, which is currently being investigated as a terrorist incident, would be the latest in a series of such events in the British capital.
There have been a half dozen terrorist attacks in London since 2005 -- resulting in hundreds of injuries and dozens of deaths.
July 7, 2005: A coordinated series of suicide attacks in central London in which three bombs exploded on underground trains and one double-decker bus exploded. A total of 52 people were killed and 700 injured. The bombs were detonated by four British Islamist terrorists.
July 21, 2005: Four more bombings, unconnected with those earlier in July, were attempted. However, they failed to detonate.
June 29, 2007: Two unexploded car bombs were discovered in London.
May 22, 2013: A British Army soldier was attacked and killed near the Royal Artillery Barracks in southeast London.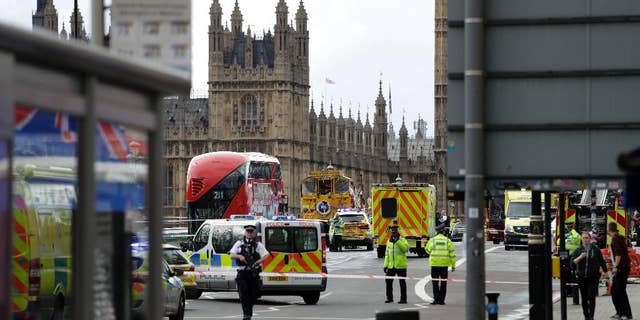 December 5, 2015: A man with a knife stabbed a number of people at a tube station, shouting "this is for Syria!"
October 20, 2016: Police conducted a controlled explosion of an explosive device after a passenger spotted an unattended bag filled with "wires and an alarm clock" aboard a Jubilee line train. No injuries were reported, and a suspect was later detained. The media and Government of the day referred to the event as the "most serious incident on the Tube" since the July 21st attempted bombing.
On March 6, Mark Rowley, Assistant Commissioner for Specialist Operations in the Metropolitan Police Service, told the BBC that though security services prevented 13 British terror attacks since 2013, "Now we worry about everything from fairly simple attacks with knives or using vehicles, all the way through to the more complex firearms attacks."