UK marine who killed injured Taliban fighter freed from jail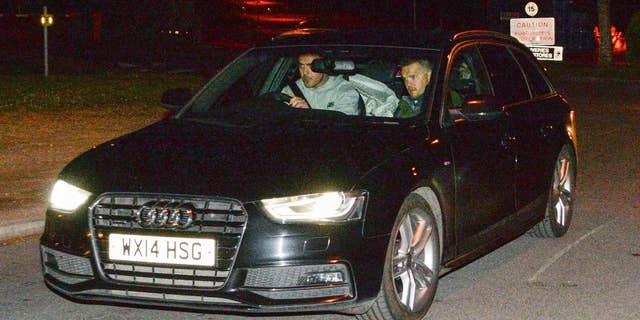 LONDON – A British Royal Marine commando who fatally shot an injured Taliban fighter in Afghanistan has been released from prison after his murder conviction was downgraded to manslaughter.
Sgt. Alexander Blackman was freed from a prison in southwest England early Friday.
Blackman was sentenced to a minimum of 10 years by a military court in 2013 for the September 2011 killing in Helmand Province.
Footage from another marine's helmet camera showed Blackman shooting the militant in the chest at close range, then saying: "Obviously this doesn't go anywhere, fellas. I just broke the Geneva Convention."
Blackman's wife led a high-profile campaign for his release, backed by sections of the British media.
Last month, the Court Martial Appeal Court reduced Blackman's conviction to one of manslaughter on the grounds of diminished responsibility.