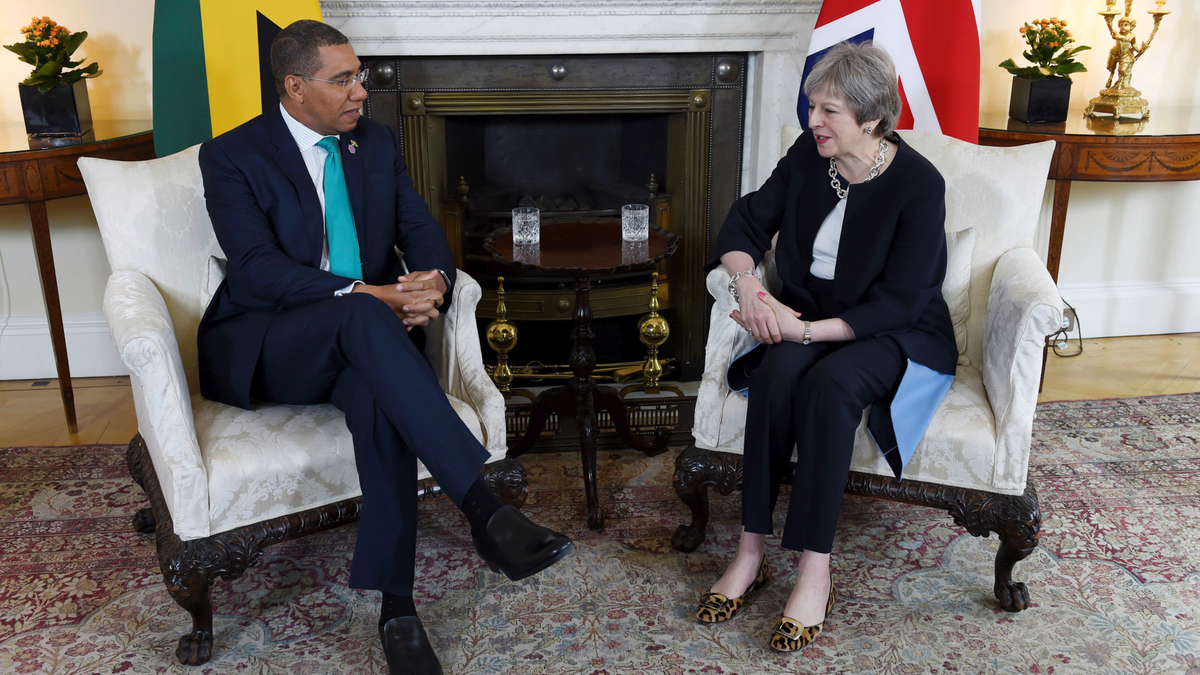 LONDON – British Prime Minister Theresa May has personally apologized for the treatment of long-term U.K. residents from the Caribbean who have been asked to prove their right to stay in the country or face deportation.
The plight of legal residents wrongly identified as living in Britain illegally has erupted as the country hosts leaders from the 53-nation Commonwealth of the U.K. and its former colonies.
May met with Caribbean leaders and envoys Tuesday, and told them "we are genuinely sorry for any anxiety that has been caused."
People who came to Britain after World War II are known as the "Windrush generation," after the ship Empire Windrush, which carried hundreds of Caribbean immigrants to Britain in 1948.
May said "the Windrush generation helped to build the country that we are today."