UK Labour Party reportedly suspends 50 members over anti-Semitic, racist comments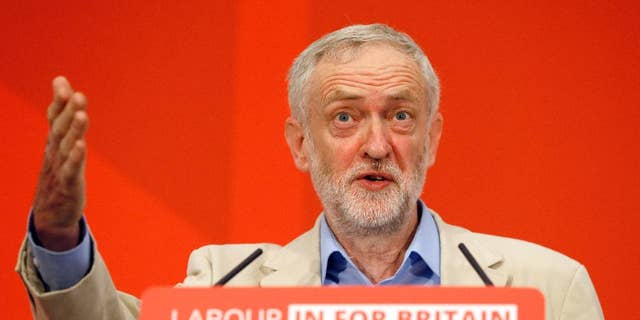 Britain's left-wing Labour Party has secretly suspended 50 of its members over anti-Semitic and racist comments, according to a published report.
The Daily Telegraph claims that the issue could lead to the downfall of the party's leader, Jeremy Corbyn, if Labour suffers heavy losses in local elections Thursday.
On Monday, Labour announced it had suspended three city councilors, including one who told an Israeli soccer player on Twitter that Israel was treating Palestinians the way Hitler treated the Jews.
That official, Shah Hussein of Burnley, told Britain's Press Association he would fight the suspension, suggesting that Jews who found his comment offensive should consider "what the rest of the world thinks" about Israel's treatment of Palestinians.
Another of the suspended councilors, Nottingham City's Ilyas Aziz, had suggested on Facebook that it might have been wiser to create Israel in the U.S., and that Israel could be relocated "even now."
On Sunday, Labour's shadow education secretary Lucy Powell admitted in an interview with Britain's Channel 4 News that "there clearly is an issue with anti-Semitism in the Labour Party otherwise we wouldn't have spent the best part of the last six or seven days talking about it."
The controversy burst into view last week, when Labour legislator Naz Shah was suspended for posting anti-Israel material before she was elected to Parliament. That prompted former London Mayor Ken Livingstone to defend her by saying that Nazi leader Adolf Hitler had been a Zionist early in his political career.
Livingstone was quickly suspended from his role on the party's executive council, but the comments led Corbyn to set up an independent review of anti-Semitism and other racism within the party, which was soundly defeated in last year's general election by Prime Minister David Cameron's Conservatives.
The Associated Press contributed to this report.
Click for more from The Daily Telegraph.