UK court ruling deals blow to legions of bridge fans, endorses view that card game not a sport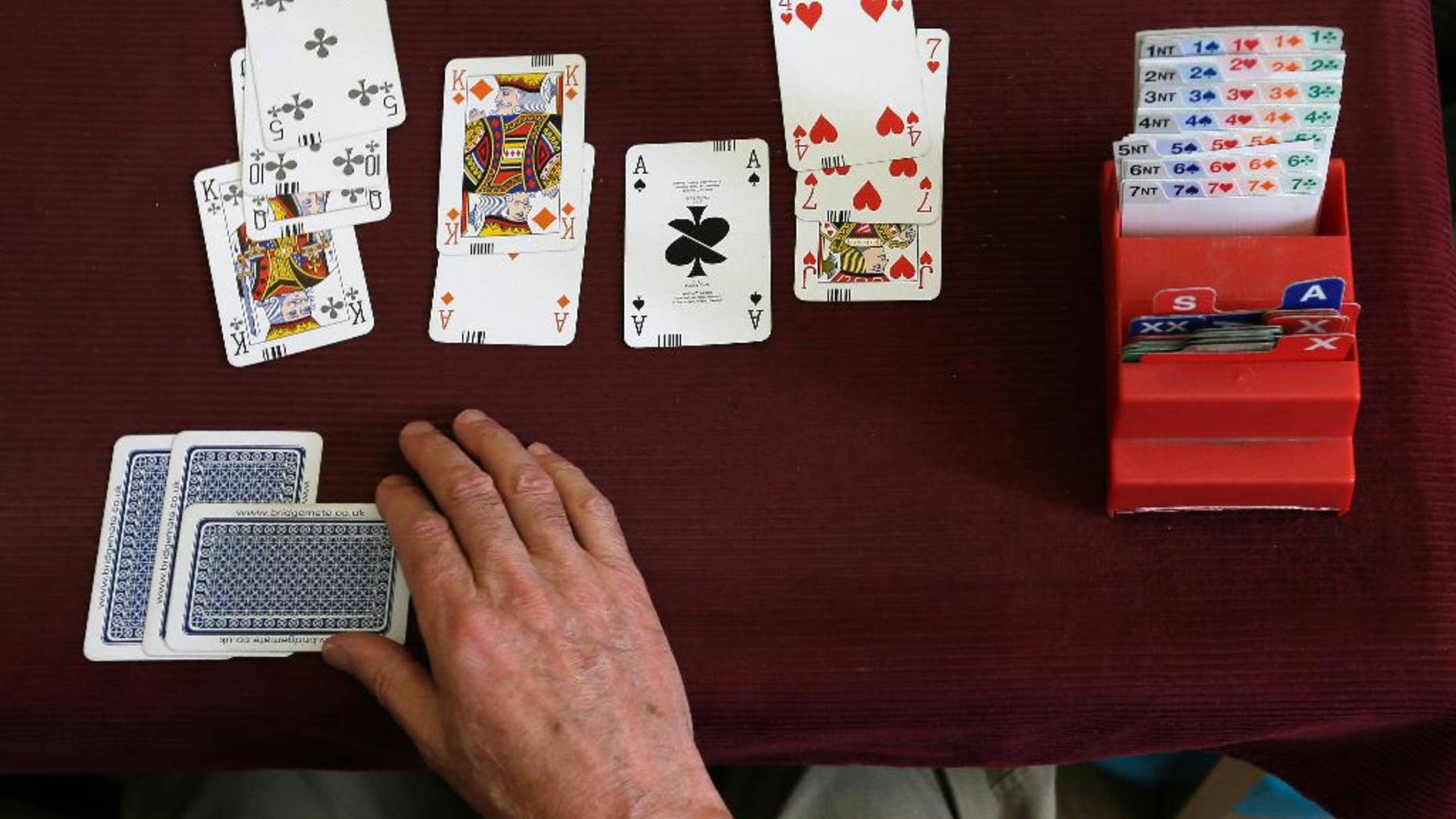 LONDON – Legions of bridge players in Britain may feel they've been dealt a rotten hand after a court ruling that the popular card game is not a sport.
A High Court judge on Thursday endorsed Sport England's earlier ruling that bridge is not a sport because it does not involve physical activity. English Bridge Union officials had challenged the ruling in court.
The decision will affect possible lottery funding for bridge tournaments.
Advocates for bridge had claimed that Parliament recognizes "mind sports" that build mental acuity.