Ugandan police put opposition leader under house arrest to prevent him from holding rallies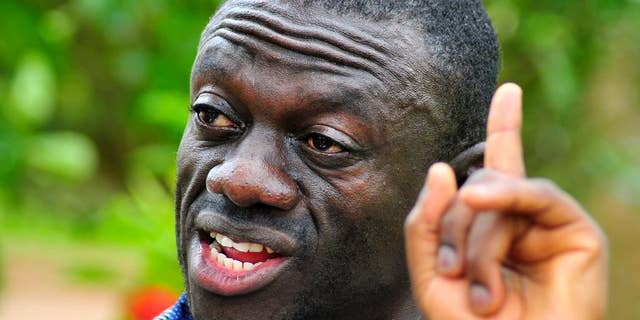 KAMPALA, Uganda – A Ugandan police spokeswoman says an opposition leader who is running for president has been detained in his own home to prevent him from holding illegal rallies.
Polly Namaye said Thursday that Kiiza Besigye of the Forum for Democratic Change party is detained in his own home near the capital, Kampala, as a preventive measure "to ensure that there is no breach of peace."
Ugandan police face mounting criticism over alleged brutality in breaking up rallies held by supporters of Besigye and former Prime Minister Amama Mbabazi, also running for president in elections next year. Human Rights Watch researcher Maria Burnett said Thursday that "calls for investigations go nowhere because the brutality is the objective."
This is the fourth time Besigye is running against long-time President Yoweri Museveni.