U.S. Supreme Court could make it tougher to win housing bias lawsuits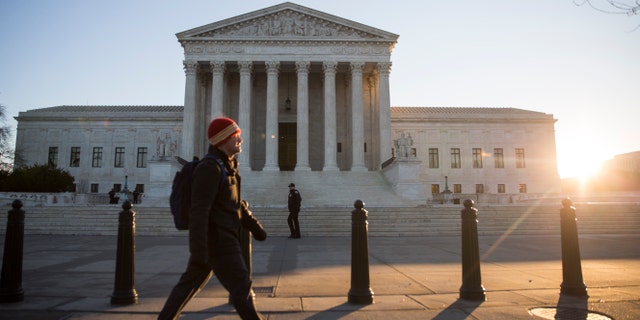 WASHINGTON (AP) – The Supreme Court could knock out a decades-old strategy for fighting housing discrimination, a move that would make it tougher for people to win lawsuits claiming housing policies are biased.
When the justices take the bench on Wednesday, they will consider whether housing or lending practices that have a negative impact on minorities and other protected groups can be considered illegal, even if there is no proof of intent to discriminate.
Civil rights groups have tried desperately to keep the issue away from the high court, fearing that conservative justices are all too eager to quash the use of so-called "disparate impact" lawsuits.
Two similar cases out of Minnesota and New Jersey reached the court in recent years, but those were strategically settled in 2012 and 2013 just weeks before oral argument — in one case at the behest of the Obama administration.
Yet the court took up another case challenging the strategy last year, this time from Texas. Fair housing advocates say that's unusual because every appeals court to consider the issue has upheld the use of disparate impact claims. Hearing arguments over the new case suggests the high court wants to end the strategy, they said.
"I don't think we can kid ourselves that the court is not aggressively interested in this issue," said Sherrilyn Ifill, president of the NAACP Legal Defense and Educational Fund.
There is no indication the latest case from Texas has a chance of settling. It involves an appeal from officials accused of awarding federal housing tax credits in a way that steered low-income housing into mostly poor, black neighborhoods in Dallas and generally kept the units out of wealthier white enclaves.
A Dallas-based fair housing group, Inclusive Communities Project Inc., sued the Texas Department of Housing and Community Development in 2008. The group alleged that agency policies were keeping Dallas neighborhoods segregated and denying blacks a chance to move into safer neighborhoods with better schools.
The housing advocacy group couldn't prove Texas officials were intentionally biased. But a federal appeals court said the group could use statistics to show the effect of the policies still harmed black residents, in violation of the Fair Housing Act.
Texas officials say disparate impact claims would essentially force them to make race-conscious decisions to avoid liability. And while disparate impact is allowed under employment discrimination cases, they say it is not explicitly mentioned in the Fair Housing Act.
Texas has won support from business groups, including the Mortgage Bankers Association, the American Financial Services Association and others arguing that federal housing law should punish only intentional acts of discrimination.
But fair housing advocates say eliminating such claims means courts will recognize only the crudest forms of intentional discrimination and not more subtle forms of bias that persist today.
The Obama administration has made disparate impact lawsuits a centerpiece of its efforts to target lending discrimination, winning hundreds of millions of dollars in legal settlements from financial companies accused of bias against black and Hispanic customers by charging them higher fees or steering them into higher-risk mortgages.