U.S. physician who fled to Panama pleads guilty to health care fraud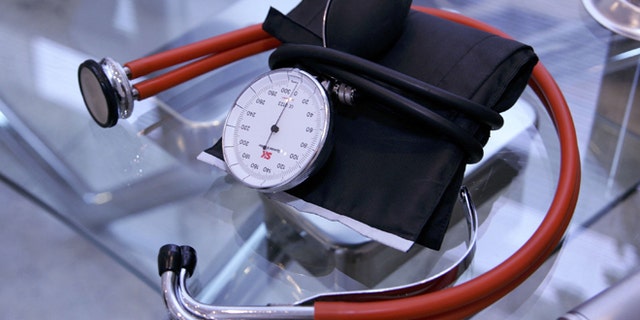 NEWYou can now listen to Fox News articles!
Associated Press – A Maryland physician who fled to Panama amid allegations he overprescribed addictive painkillers pleaded guilty Wednesday to a federal charge of health care fraud.
Nicola Tauraso, 81, entered the plea in U.S. District Court in Baltimore. He faces up to 10 years in prison at his sentencing Aug. 8.
Prosecutors agreed to dismiss 23 other counts, including narcotics conspiracy, in the plea deal.
Tauraso was indicted in 2014 and arrested last July at Dulles International Airport as he was returning from Panama.
He left Frederick, Maryland, where he operated a pain-management clinic, in 2010 after the state medical board suspended his license. The license was revoked in 2011.
Tauraso acknowledged that Medicare and Medicaid were billed $350,000 for controlled substances, mostly oxycodone, dispensed through fraudulent prescriptions he wrote.
According to his plea agreement, Tauraso, a pediatrician, opened the pain clinic in 2009 and saw as many as 80 patients a day. Investigators saw patients arrive in carloads of three or four, sometimes from distant counties or other states, according to a statement of facts.
An investigator for the insurance company Blue Cross-Blue Shield found that 75 percent of the patients were listed as having been seen for lumbago, a type of back injury that is considered a red flag for illegal prescriptions, the document says.
During 2010, Tauraso made cash deposits totaling more than $821,000 in four banks, and transferred $575,000 to a bank in Panama, the document states. He agreed to forfeit the approximately $100,000 remaining in his Panamanian bank account as part of the plea deal.
Like us on Facebook
Follow us on Twitter & Instagram