U.S. Official: Pakistan Spy Agency Linked to Afghan Militants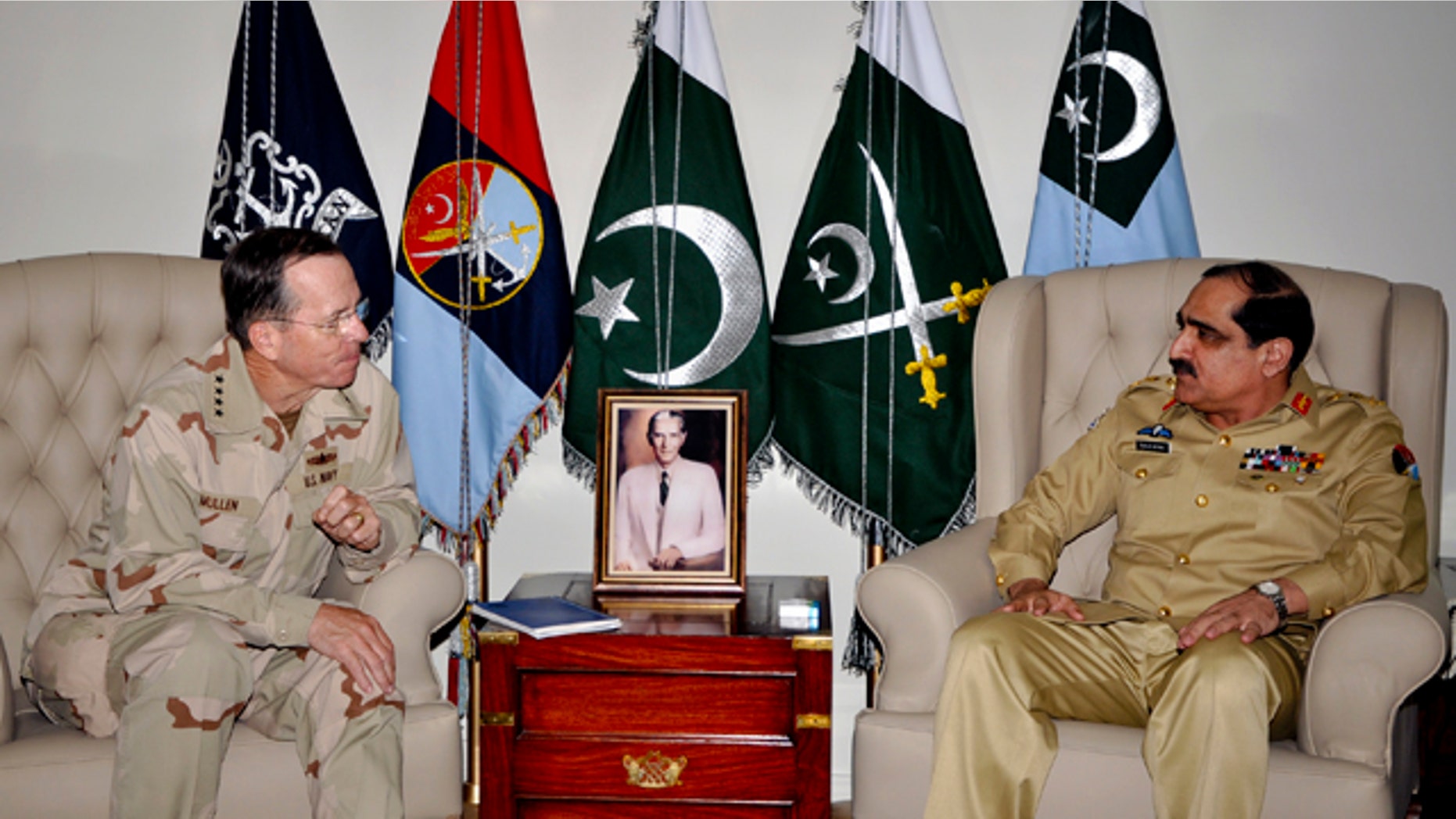 ISLAMABAD – ISLAMABAD -- The top U.S. military officer publicly accused Pakistan's spy agency on Wednesday of links to a powerful militant faction fighting in Afghanistan, and said that relationship was at the "heart" of tensions between Islamabad and Washington.
The comments by Adm. Mike Mullen, chairman of the Joint Chiefs of Staff, are a sign that Washington is not stepping down in a bruising dispute with Islamabad in recent months that has threatened their vital if often uneasy alliance in the campaign against militants.
Mullen, who is visiting Pakistan, made the comments to local Geo TV in an interview ahead of a meeting with Gen. Ashfaq Parvez Kayani. The two men reportedly enjoy a good relationship, but Mullen said he would bring up the issue of the militant Haqqani network with him in talks about tensions between the two countries.
"Where I am not soft is on the heart of that discussion which is the Haqqani network very specifically," he said. "The Haqqani network very specifically facilitates and supports the Taliban who move in to Afghanistan to kill Americans."
"The ISI has a long-standing relationship with the Haqqani network, that doesn't mean everybody in the ISI but it's there ... I believe over time that has got to change," he said.
A spokesman for the spy agency, known by its acronym ISI, declined comment.
It has previously denied U.S. accusations, typically by anonymous officials in Washington, that it supports the Haqqani network and other Afghan Taliban factions.
Tensions between the ISI and the CIA spiked this year after American CIA contractor Raymond Davis shot and killed two Pakistanis he said were trying to rob him. The incident angered and embarrassed the government and the ISI, which complained the CIA was running covert operations in the country.
A day after Davis was released from jail after compensation was paid to the families of his victims, an American missile strike killed scores of people close to the Afghan border, prompting Gen. Kayani to make a rare public condemnation of the tactic, which Pakistan's army had previously kept quiet about.
NATO and US officials say the Haqqani network is based in northwest Pakistan and is responsible for many of the attacks in Afghanistan. Elements of the Pakistani security establishment are widely believed to tolerate or support the group because they see it as a future safeguard for their interests in Afghanistan once the Americans withdraw.