U.S. man killed wife's relatives in Mexico to lure her there, then killed her at the funeral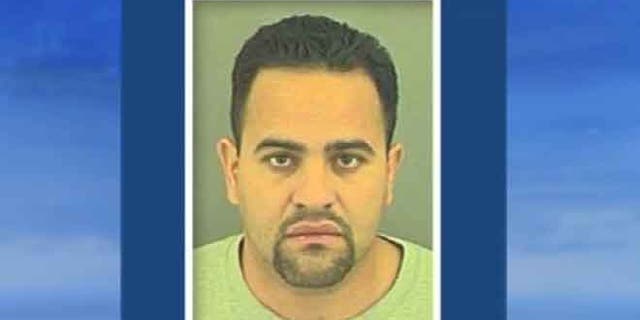 A jury in Texas took less than three hours to convict a man for a murder-for-hire plot in which his wife, her sister and their father were killed in Mexico.
Forty-one-year-old Samuel Velasco Gurrola of El Paso faces mandatory life in prison after being convicted earlier this week of conspiracy to commit murder in a foreign country and conspiracy to cause foreign travel for murder for hire.
Two of Velasco's relatives also pleaded guilty to conspiracy-related counts and face life terms as well.
Testimony from the trial revealed that Velasco worked with two siblings to kill his wife, Ruth Sagredo Escobedo, in an attempt to keep her from testifying against him in a sex assault of a child case.
Prosecutors said the murders of Velasco's sister-in-law and father-in-law were planned just as a way to lure Sagredo across the border to Mexico's Ciudad Juarez.
Francisco Maria Sagredo Villareal was murdered inside his home in October of 2008 and a month later his daughter Cinthia Sagredo Escobedo was found murdered in the border city.
Velasco's wife was killed a few days later at her sister's funeral procession.
According to testimony, Velasco had originally intended to kill his wife during the father's funeral, but the plan was foiled — so he proceeded to kill his sister-in-law to draw Sagredo back to Mexico.
Velasco faced up to 99 years in prison in relation to a 2005 sexual-assault case where his wife was a witness and set to testify. That case was eventually dismissed after Sagredo was killed.
Speaking during the trial last week, Eduardo Avalos Sr. – Sagredo's first husband and the father of their children – said that Sagredo was determined to testify in the case against Velasco.
"She was very adamant about getting this person (Velasco) prosecuted and have him pay for what he did," he said, according to CBS News.
Velasco will be sentenced on January 25, 2017.
Like us on Facebook
Follow us on Twitter & Instagram