U.S. Man Gets 21-Year Sentence For Ties To Mexican Cartels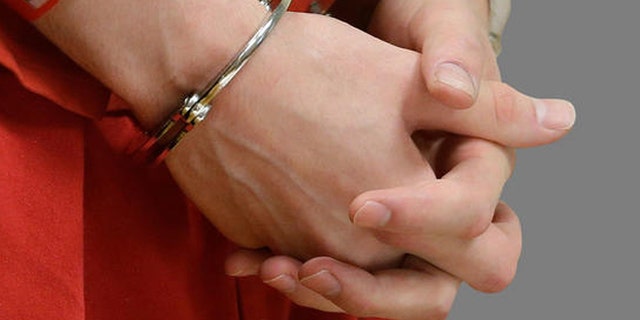 San Diego (AP) – A man whose brother is believed to be a prolific cartel hit man was sentenced to more than 21 years in prison after pleading guilty to attempted murder in what authorities said was a plot to kill a mother and son in Southern California who owed a drug debt.
Jorge Sillas, 30, apologized in court after his mother and a cousin pleaded for leniency. His attorney, Paul Pfingst, said this client was influenced by his older brother and noted his clean criminal history.
"Older brothers do have a disproportionate impact on younger brothers," said Pfingst, a former San Diego County district attorney.
Sillas, a U.S. citizen, was working on the orders of the Arellano Felix cartel, one of Mexico's oldest and once one of its most powerful drug trafficking organizations, according to prosecutors. U.S. and Mexican authorities say his brother, Juan Sillas, was one of Tijuana's most violent hit men when he was arrested in 2011.
Juan Sillas has not been charged in the murder-for-hire case, but the criminal complaint said he offered to pay $50,000 for the killings. U.S. authorities are seeking to extradite him from Mexico in an unrelated case.
Jorge Sillas, who was born in the Los Angeles suburb of Torrance but spent most of his life in Mexico's Sinaloa state, and two other defendants planned to kill the mother and son said to owe money for drugs, according to prosecutors. The plot was foiled when authorities raided Jorge Sillas' home in Palmdale in February 2011, seizing two AR-15 rifles, more than 1,000 rounds of ammunition and about $20,000 in cash.
Jorge Sillas and Victor González pleaded guilty to attempted murder and gang allegations. Gonzalez, 32, was sentenced Friday to 15 years in prison. Jorge Sillas got 21 years and four months.
A third defendant, Danny Cepallo, 36, was sentenced in June to five years in state prison.
Superior Court Judge Jeffrey Fraser acknowledged that Jorge Sillas was a first-time offender and that Gonzalez played a minor role, but he said Mexican cartels cannot be permitted to settle scores on U.S. soil.
"If it is allowed to continue and fester, then we become as lawless as Tijuana," Fraser said.
The elder Sillas — known as "Ruedas," or "Wheels" in English — was paraded before reporters at a Mexico City news conference after his arrest. Juan Sillas is presumed responsible for the 2010 kidnapping of a niece of Ismael "El Mayo" Zambada, who leads the Sinaloa cartel along with Joaquín "El Chapo" Guzmán, one of the most-wanted men in the world.
U.S. authorities are seeking to extradite Juan Sillas to face charges in North Dakota involving the 2005 killing of a man who was shot nine times in front of two small children over a soured drug deal.
Juan Sillas boasted that he was responsible for killing 20 to 30 people a month, said West Fargo, N.D., police Detective Brad Berg.
Follow us on twitter.com/foxnewslatino
Like us at facebook.com/foxnewslatino