U.S. Latinos prefer to watch TV, stream videos in English, study finds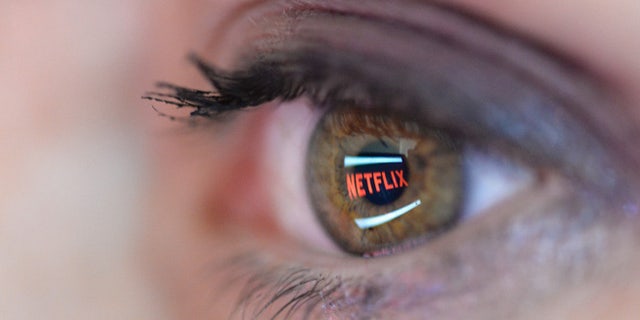 NEWYou can now listen to Fox News articles!
The perceived wisdom that to reach an audience of U.S. Latinos one needs to speak to them in Spanish may not hold true any more, a recent study of how Hispanics consume entertainment and media found.
According to a survey conducted by PricewaterhouseCoopers (PwC), Hispanic consumers across all generations prefer to watch English-language TV. Fifty-five percent of first-generation Latinos said they prefer watching English-language programs, with 59 percent saying they tend to be higher-quality programs. As you move into second- and third-generation immigrants, that preference only increases.
This is bad news for traditional Latino powerhouse media companies like Univision and Telemundo, which are losing their stranglehold on Hispanic viewership.
One hopeful part of the report for the Spanish-language broadcasters is that Latinos are still likely to watch live Spanish-language programming. More than three-quarters of consumers who typically watch TV in Spanish – 77 percent – said they had watched live TV in the previous seven days.
For the study, titled "Always Connected: U.S.-based Hispanic Consumers Dominate Mobile, Entertainment and Beyond," PwC surveyed 1,000 people, half of them Hispanics.
Overall, the study found, Latino consumers care less about what language they get their news and entertainment in and more about content. They do, however, say that both English and Spanish serve a purpose in their media consumption.
As streaming services like Netflix, Amazon Prime and Hulu continue to gain followers, Hispanics are quickly joining the fray, and the vast majority are watching programs in English. Just 3 percent of first-generation Hispanic consumers surveyed said they stream videos exclusively in Spanish, and only 21 percent said they stream in Spanish more than in English. And as the number of generations removed from Latin America increases, the fewer consumers who watch in Spanish.
Latinos are ahead of the curve in shifting to viewing entertainment online – whether on a computer, a tablet or a smartphone – with Hispanic viewership far outpacing that of other ethnic groups. The PwC study found that Latinos are watching an average of 12.49 hours a week online, 32 percent more than non-Hispanics (9.44 hours ).
Ninety percent of those surveyed by PwC said that they use at least one streaming video service.
The study also found that the Hispanic community – and in particular younger Latinos – are far more likely to be active on social media than their non-Hispanic peers.
Eighty-two percent of Hispanic consumers engage with ads on social media versus 76 percent of non-Hispanics, with Latinos being significantly more likely to tweet, like, share or follow a brand on social media in return for access to exclusive information.
YouTube is also vastly more popular among Hispanics, with 70 percent of Latinos using the website compared to 61 percent of non-Hispanics.
The video streaming site is also the main source by which Latinos find out about new movies in theaters – good news for film studios as Hispanic consumers are the fastest growing movie-going audience, outpacing non-Hispanic consumers, attending 7 movies a year as opposed to an average of 6.4.