U.S. immigration authorities arrest 41 human smuggling suspects in 5 countries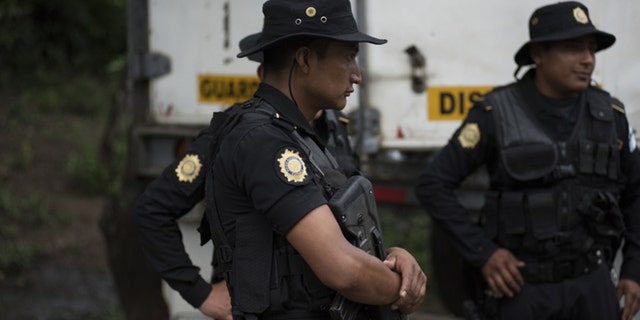 NEWYou can now listen to Fox News articles!
As part of an ongoing effort by U.S. Immigration and Customs Enforcement (ICE), two separate multinational operations netted 41 individuals linked to criminal groups responsible for smuggling migrants from South and Central America into the United States.
Dubbed "Operation Mesoamerica," the 15-month multinational operation started in Merida, Mexico after authorities received a tip about human trafficking. The operation was completed in late June with the arrest of 27 individuals throughout Central America and the arrest of 14 other alleged smugglers in Colombia during a second investigation.
"Operation Mesoamerica" took place in Guatemala, Panama, El Salvador, Honduras and Costa Rica.
Among the major arrests was Luis Leonardo Mejia Pasapera, the alleged leader of the smuggling ring that operated out of Guatemala and throughout Central America. Pasapera, a Peruvian national, was fraudulently living as a Guatemalan citizen before being arrested on June 28 by the Guatemalan National Police in the country's capital.
Like us on Facebook
Follow us on Twitter & Instagram