U.S. fines Chile-based airline LATAM $22 million over bribes to end labor strike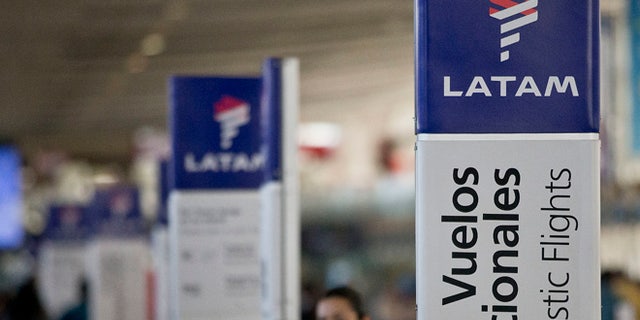 SANTIAGO, Chile (AP) – Latin America's largest airline has agreed to some $22 million in civil and criminal fines in connection with a scheme to pay bribes to end a labor strike in Argentina a decade ago, U.S. authorities said Monday.
Chile-based carrier LATAM will pay $12.75 million to the U.S. Justice Department and $9.4 million including interest to the U.S. Securities and Exchange Commission. The penalties stem from an investigation into payments made in 2006-2007 by LAN airlines, which merged with Brazil's TAM in 2012 to create LATAM.
The Justice Department said in a statement that LAN had entered into a "fictitious $1.15 million consulting agreement with an adviser to the Secretary of Argentina's Ministry of Transportation."
It said no consulting services were ever provided, and instead the money was funneled to union officials "in exchange for the union agreeing to accept lower wages and to not enforce what would have been a costly labor rule." LAN was said to have profited by over $6.7 million thanks to the bribes.
In a separate statement, LATAM acknowledged LAN violated accounting rules of the U.S. Foreign Corrupt Practices Act and said it had agreed to retain an independent compliance monitor for 27 months.
LATAM reaffirmed its commitment to following the laws of all countries where it operates and said that "from the time this event occurred, the company has taken action and made significant improvements in its compliance structure and its internal accounting controls."
The case falls under U.S. jurisdiction because LATAM's stock is listed on the New York Stock Exchange.