U.S. Expects Pakistani President Will Return to Work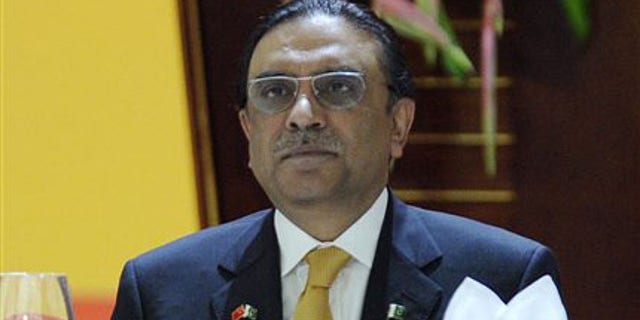 ISLAMABAD -- Secretary of State Hillary Rodham Clinton says the U.S. expects Pakistani President Asif Ali Zardari will return to his duties after receiving treatment related to a heart condition in a Dubai hospital.
Zardari was undergoing tests this week for the condition, triggering rumors that he may be stepping down citing ill health.
The Pakistani president has been under pressure since the nation's ambassador to the U.S. was forced to resign amid allegations he sent a memo to Washington asking for its help in reining in Pakistan's powerful military.
Clinton told reporters in Brussels Thursday the U.S. expects Zardari will receive the necessary treatment "and will be able to return in full health in his duties."
A Pakistani presidency statement says Zardari's health is improving.