U.N. Security Council Imposes Sanctions on Libya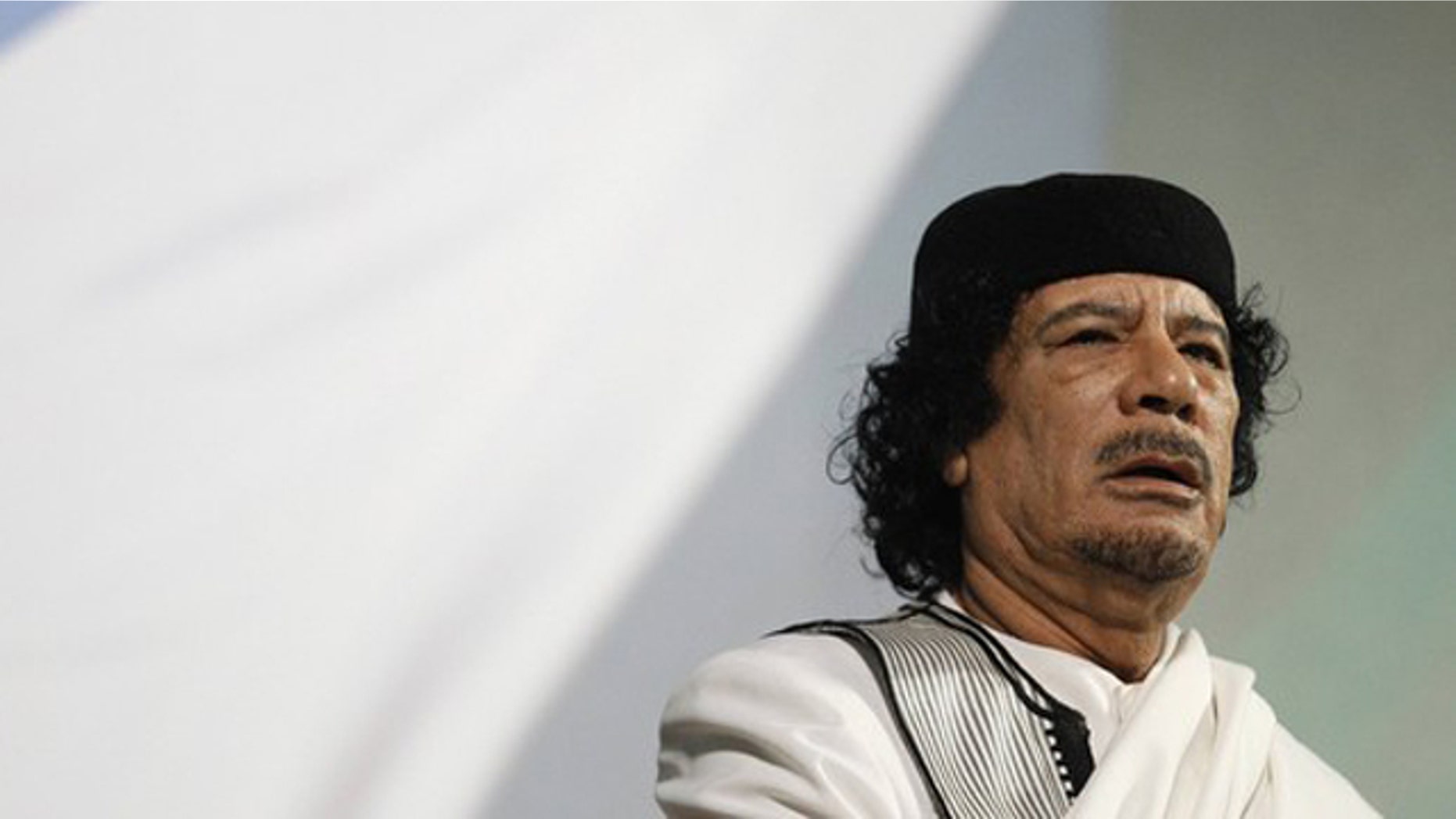 UNITED NATIONS -- The U.N. Security Council moved as a powerful bloc Saturday to try to halt Libyan leader Muammar al-Qaddafi's deadly crackdown on protesters, slapping sanctions on him, his five children and 10 top associates.
Voting 15-0 after daylong discussions interrupted with breaks to consult with capitals back home, the council imposed an arms embargo and urged U.N. member countries to freeze the assets of Qaddafi, his four sons and his daughter. The council also backed a travel ban on the Qaddafi family and 10 close associates.
Council members additionally agreed to refer the Qaddafi regime's deadly crackdown on people protesting his rule to a permanent war crimes tribunal for an investigation of possible crimes against humanity.
The council said its actions were aimed at "deploring the gross and systematic violation of human rights, including the repression of peaceful demonstrators." And members expressed concern about civilian deaths, "rejecting unequivocally the incitement to hostility and violence against the civilian population made from the highest level of the Libyan government."
U.N. Secretary-General Ban Ki-moon congratulated council members for the unified vote. Earlier in the day, it appeared some countries would not sign on because of concerns about the war crimes investigation.
"The text sends a strong message that gross violations of basic human rights will not be tolerated, and that those responsible for grave crimes will be held accountable," said Ban. "I hope the message is heard, and heeded, by the regime in Libya."
Richard Dicker, director of Human Rights Watch's international justice program, said the council action "sends a powerful signal on behalf of justice for the people of Libya and all others victimized by mass force and violence."
The uprising that began Feb. 15 has swept over nearly the entire eastern half of the country, breaking cities there out of his regime's hold. Qaddafi and his backers continue to hold the capital Tripoli and have threatened to put down protests aggressively.
There have been reports that Qaddafii's government forces have been firing indiscriminately on peaceful protesters and that as many as 1,000 people have died.
Council members did not consider imposing a no-fly zone over Libya, and no U.N.-sanctioned military action was planned. NATO also has ruled out any intervention in Libya.
The Libyan mission to the U.N., run by diplomats who have renounced Qaddafi, told the council in a letter that it supported measures "to hold to account those responsible for the armed attacks against the Libyan civilians, including through the International Criminal Court."
The letter was signed by Ambassador Mohamed Shalgham, a former longtime Qaddafi supporter who had a dramatic change of heart after the crackdown worsened. Shalgham pleaded with the council on Friday to move quickly to halt the bloodshed in his country.
Earlier Saturday, U.S. President Barack Obama said in a telephone conversation with German Chancellor Angela Merkel that Qaddafi needs to do what's right for his country by "leaving now."
The White House on Friday announced sweeping new sanctions and temporarily abandoned its embassy in Tripoli as a final flight carrying American citizens left the embattled capital. The U.S. put an immediate freeze on all assets of the Libyan government held in American banks and other U.S. institutions. The sanctions also freeze assets held by Qaddafi and four of his children.
Britain and Canada, meanwhile, temporarily suspended operations at their embassies in Tripoli and evacuated their diplomatic staff.
Qaddafi is no stranger to international isolation.
U.N. sanctions were slapped on his country after suspected Libyan agents planted a bomb that blew up Pan Am Flight 103 over the Scottish town of Lockerbie in 1988, killing 270 people, mostly Americans.
Libya accepted responsibility for the bombing in 2003 and pledged to end efforts to develop weapons of mass destruction. The U.S. and Libya in 2009 exchanged ambassadors for the first time in 35 years, after Libya paid about $2.7 billion in compensation to the families of the Lockerbie victims.
In Geneva on Friday, the U.N. Human Rights Council called for an investigation into possible crimes against humanity in Libya and recommended Libya's suspension from membership of the world body's top human rights body.