U.N. nominates former Mexican foreign minister to be next climate chief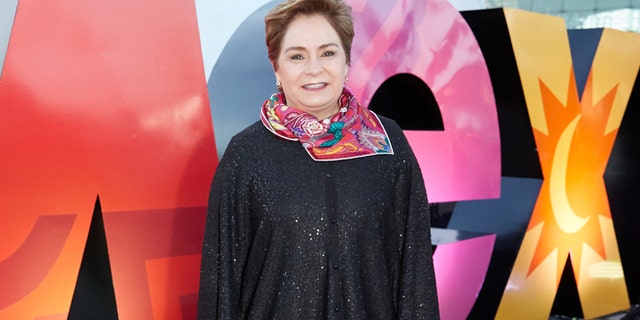 NEWYou can now listen to Fox News articles!
United Nations Secretary-General Ban Ki-moon has nominated former Mexican Foreign Minister Patricia Espinosa to be the organization's next climate chief.
The next head of the U.N. Climate Change Secretariat is expected to help bolster the 2015 Paris Agreement to help the world move away from fossil fuels.
Espinosa's nomination was first announced in a tweet by the current climate chief, Christiana Figueres, a Costa Rican who is stepping down from the post in July after a six-year term. Espinoza still has to be approved by an 11-member U.N. bureau led by French Environment Minister Segolene Royal, but there is no history of a nomination being challenged and the job is expected to stay with someone from Latin America.
Latin America is believed to be one of the regions most vulnerable to climate change.
"Ms. Espinosa Cantellano has more than 30 years of experience at highest levels in international relations, specializing in climate change, global governance, sustainable development and protection of human rights," the U.N. said.
The 57-year-old Espinosa has previously been Mexico's ambassador to Germany and was praised for her role leading the U.N. climate negotiations in Cancún in 2010. At the conference, she won accolades for negotiating a deal limiting global warming.
The new climate chief will be to oversee and strengthen the 2015 Paris Agreement, which saw 195-nation agree to a deal to cut greenhouse gas emissions to net zero by 2100.
The U.N. says that the arrangement – which is built on nations voluntarily agreeing on limits on greenhouse gas emissions – has been deemed too weak to achieve a goal of limiting a rise in temperatures that environmental activists say is causing more droughts, floods, heat waves and rising sea levels.
Like us on Facebook
Follow us on Twitter & Instagram