Typhoon ravages south Philippines, 200 dead and 70,000 forced from their homes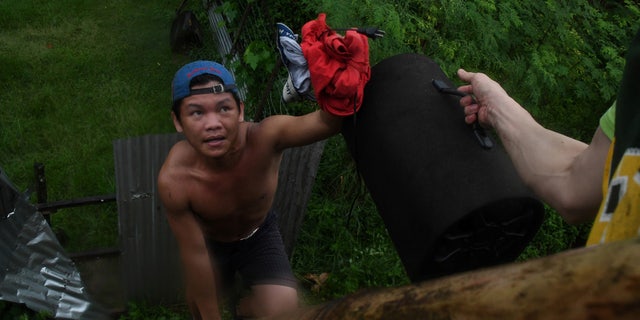 Rescuers searched for survivors on Sunday after a fierce typhoon lashed the Philippines, leaving a trail of death and destruction in its wake as more than 200 were killed and about 70,000 were left homeless.
Tropical Storm Tembin strengthened into a typhoon before moving into the South China Sea. Most of the dead and missing were reported in the hard-hit provinces of Lanao del Norte and Lanao del Sur and on the Zamboanga Peninsula.
Intense rainfall in the mountains most likely caused landslides that blocked rainwater, said Marina Marasigan of the government's disaster-response agency. When the naturally formed dams broke from the pressure, torrents of rainwater smashed into the villages below.
Mayor Bong Edding of Sibuco town blamed logging operations in the mountains for flash food that swept away houses with more than 30 residents. Five bodies have been recovered so far in the village and a search and rescue was continuing.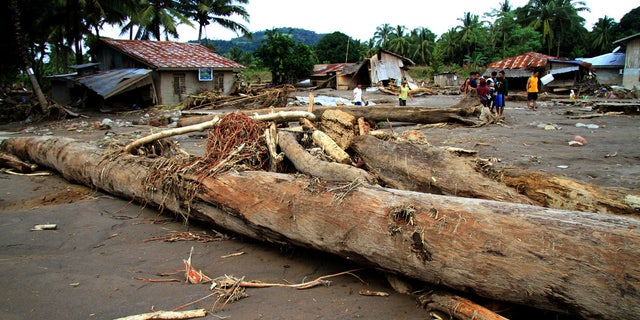 "It happened very fast, the flood waters quickly rose filling our house," farmer Felipe Ybarsabal, 65, told Reuters by telephone, saying he and his family had to run to higher ground.
Authorities said 159 people were listed as missing while about 70,000 had been forced from their homes.
A large number of dead and missing was also reported in Lanao del Norte and Lanao del Sur provinces, where floodwaters from a mountain washed away several riverside houses.
Marasigan asked the public to heed storm warnings and evacuation orders to avoid casualties.
"We're really sad that we have this news especially because our countrymen were looking to celebrate Christmas," Marasigan told a televised news conference, according to The Associated Press.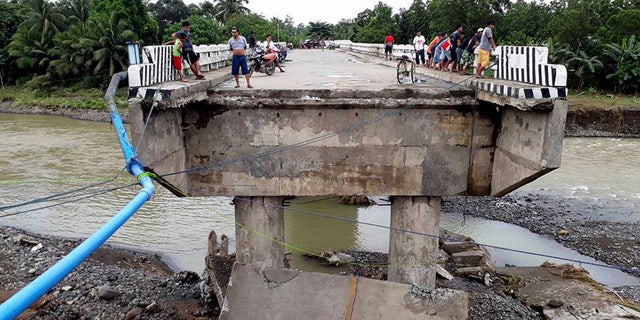 Thousands of villagers fled to emergency shelters and more than 500 passengers remained stranded in airports and seaports after the coast guard prohibited ferries from venturing out in the rough seas and several flights were canceled Saturday.
The typhoon was packing maximum sustained winds of 120 kilometers (75 miles) per hour and gusts of up to 145 kph (90 mph).
An inter-island ferry sank off northeastern Quezon province Thursday after being lashed by fierce winds and big waves, leaving at least five people dead. More than 250 passengers and crewmen were rescued.
Earlier in the week, another tropical storm left more than 50 people dead and 31 others missing, mostly due to landslides, and damaged more than 10,000 houses in the central Philippines.
Among the areas battered by the latest storm was Marawi, a lakeside city in Lanao del Sur that is still recovering from a five-month siege by pro-Islamic State group extremists that left more than 1,000 people dead and displaced its entire population of about 200,000 people.
It was the latest disaster to hit the Philippines, which is battered by about 20 typhoons and storms each year, making the archipelago that lies on the Pacific typhoon belt one of the world's most disaster-prone countries.
The Associated Press contributed to this report.