Typhoon packing 80 mph winds and rain heads towards China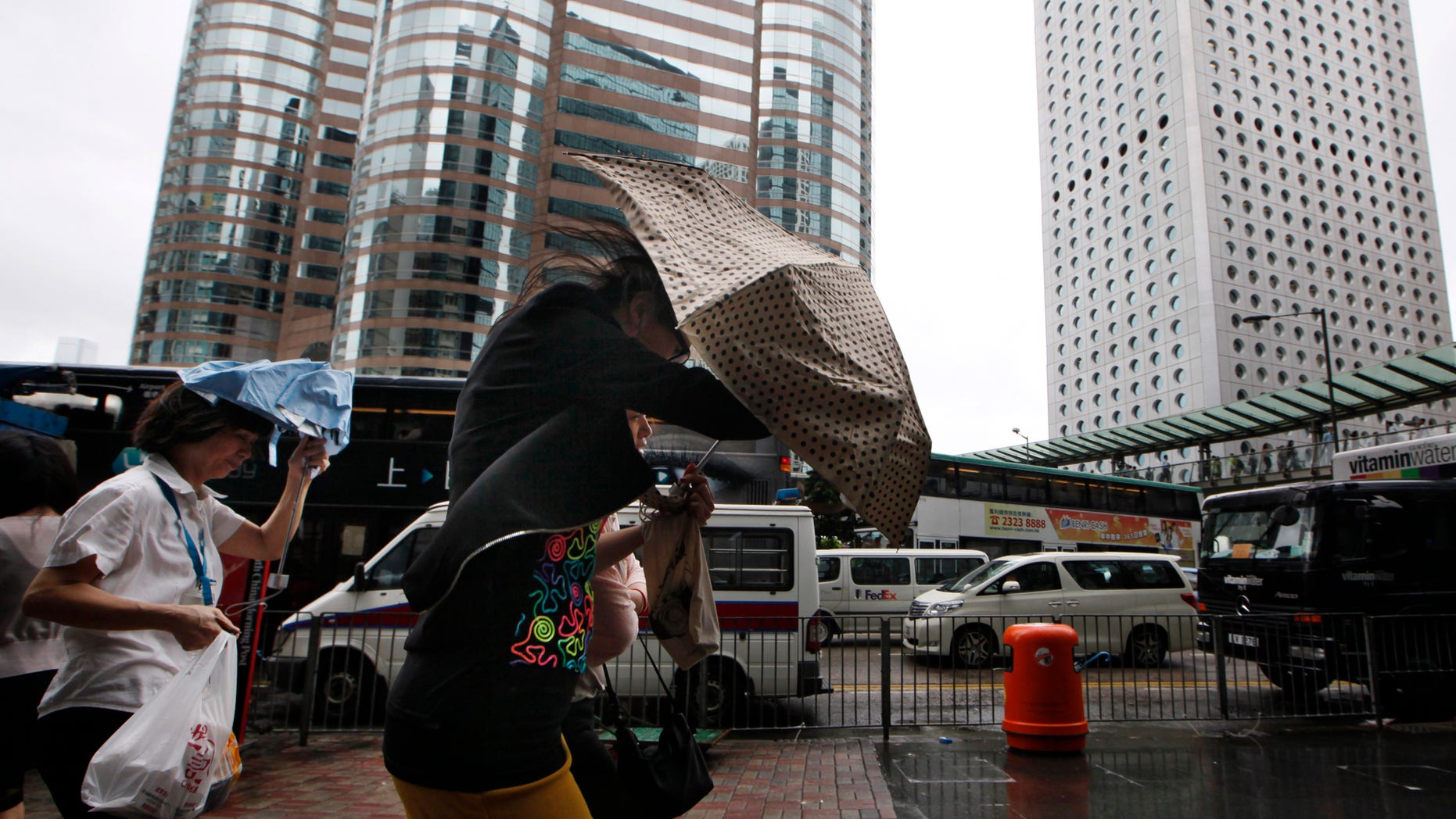 HONG KONG – A typhoon approaching China is bringing strong winds and heavy rain to Hong Kong.
Planes grounded at the financial capital's international airport were buffeted by the high winds Monday night. Passengers were told the conditions were expected to last several hours.
Typhoon Vicente has sustained winds of 80 mph and is forecast to hit the mainland coast Tuesday morning.
China's official Xinhua News Agency said heavy rain was already falling in Guangdong and Hainan provinces. An airport in Guangdong was closed and train services in the region were rescheduled because of the storm.