Two U.S. soldiers charged with smuggling undocumented immigrants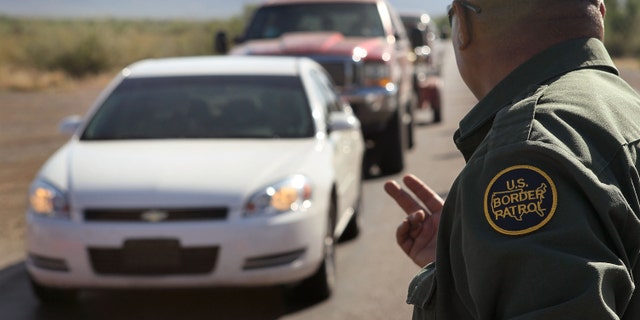 Federal prosecutors on Wednesday charged two active-duty U.S. Army soldiers with smuggling undocumented immigrants over the border into Texas.
Marco Antonio Nava Jr., 19, and Joseph Edmond Cleveland, 25, both stationed at Fort Bliss, allegedly took two undocumented immigrants through a Border Patrol checkpoint in Falfurrias – about 70 miles north of the Texas border town of McAllen – back in June.
While the Border Patrol agent was conducting an inspection of the vehicle, which Nava was driving, he found two other people in the back. During questioning, the soldiers admitted that the two additional passengers were undocumented immigrants.
Nava told investigators it was the second time that he and Cleveland had smuggled in illegal immigrants for pay and, during a debriefing, described a smuggling ring allegedly involving other Fort Bliss soldiers. He said that a week before his arrest, the soldiers successfully smuggled six undocumented immigrants across the same checkpoint after picking them up at a trailer home in the U.S. close to the border.
The soldiers then dropped the migrants off at a house 30 minutes north of Houston.
Nava told investigators that each of the soldiers involved was paid $1,000 cash for the successful smuggling trip, and he and Cleveland were to be paid $1,500 for the June run.
The soldiers – who both hail from El Paso – each face one count of conspiring to transport aliens and one count of transporting an alien. If convicted, they face up to 10 years in federal prison.
Each of the undocumented immigrants – José Rebollar and Marcelino Oliveros-Padilla – have three prior removals from the U.S. on their record.
Like us on Facebook
Follow us on Twitter & Instagram