Two sleeping homeless men set on fire in Berlin railway station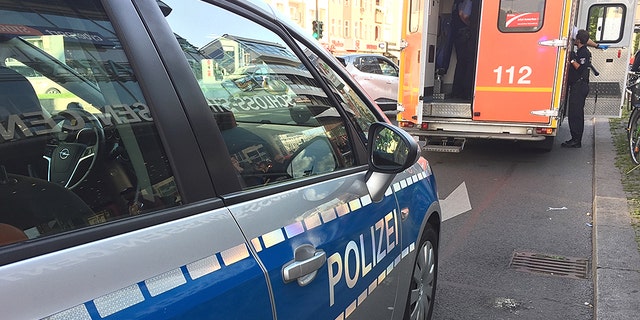 Two sleeping homeless men were set on fire at a Berlin railway station Sunday night by an unknown assailant, police said.
The two men, ages 47 and 62, were sleeping at Schoeneweide station in suburban Berlin when the unknown assailant poured a liquid over them before setting them and their possessions on fire, police said Monday.
Photos from the scene show the shelter the two men were in had extensive burn damage.
Passers-by put out the blaze using a fire extinguisher from a nearby fast food stall before calling police, Bild and B.Z. newspapers reported. Police couldn't immediately confirm this report, according to news agency dpa.
AIDE TO FRENCH PRESIDENT MACRON HIT WITH INITIAL CHARGES IN MAY DAY PROTESTER ASSAULT
The two victims were taken to a nearby hospital with life-threatening burns, dpa reported. Their conditions were not immediately known.
Authorities said the motives behind the attack remain unclear and homicide detectives had taken over the case.
Near the site, locals sets up a makeshift memorial for the two men.
Similar attacks on the homeless population have plagued Germany in recent years. In 2016, a group of youths attempted to set fire to a sleeping homeless man in Berlin's Schönleinstraße subway station. Commuters on the train were able to put it out before it spread.
The group's ringleader was sentenced to two years and nine months in prison, dpa reported.
The Associated Press contributed to this report.