Two more men arrested in Finnish terror attack, police doubt identity of main suspect
Two more men were arrested Wednesday in Finland's first suspected Islamist militant attack, as police also said they have doubts about the identity of the main suspect.
Police in Turku, where the knife attack occurred, said they arrested two men on suspicion "of preparation of an offense to be committed with terrorist intent."
Eight people were injured during the Aug. 18 incident -- which happened a day after a van drove into crowds in Barcelona, Spain, killing 13 people and wounding more than 100 others. ISIS claimed responsibility for the Barcelona incident.
Four other men have been detained by Finnish police in connection with the knife attack and an arrest warrant has been issued for a fifth.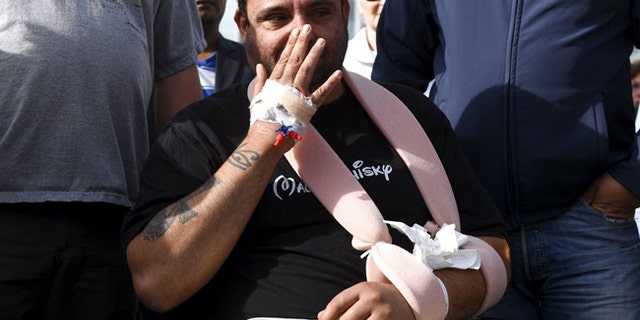 FINLAND HONORS STABBING VICTIMS
The main suspect, a man identified as 18-year-old Moroccan Abderrahman Mechkah, told authorities Tuesday he was responsible for the attack.
But Detective Superintendent Markus Laine of the National Bureau of Investigation told Reuters it was possible Mechkah was providing authorities with a false identity.
"We have reasons to suspect that he has given wrong information to authorities when coming to the country," Laine said.
The man identified as Mechkah arrived in Finland in 2016 and he had earlier spent time in Germany, according to authorities.
The Associated Press contributed to this report.