Two arrested at U.S.-Mexico border after body of dead toddler is found in their bag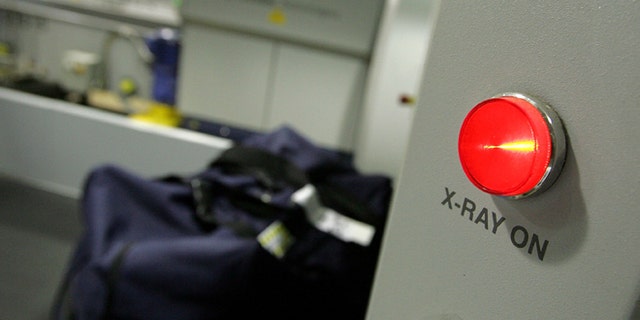 NEWYou can now listen to Fox News articles!
A couple was arrested crossing from San Diego into Tijuana Wednesday when Mexican authorities discovered the body of a toddler stuffed in a duffel bag the two were carrying.
Mexican Customs agents sent the man into a secondary inspection, where the bag was x-rayed, and a grotesque discovery was made.
"An X-ray of the duffle bag revealed a body inside," the police statement said.
San Diego Police Department (SDPD) Lt. Ray Valentin told NBC 7 that the couple was using the pedestrian border crossing at the San Ysidro port of entry – the largest border crossing in the world.
Police report the woman attempted to run after the body was discovered, but was caught and taken into custody. Police say it was a body of a girl who was about 2 years old.
The couple is not the girl's parents, San Diego police told Fox 5 San Diego.
The two are believed to be U.S. citizens, residents of Whittier, California. They were sent back across to the U.S. border and placed into custody of U.S. Customs and Border Protection officials.
The couple has been identified by police as Johnny Lewis Hartley, 39, and Mercy Mary Becerra, 43, of Whittier. The two were booked into jail in San Diego and are facing first-degree murder and child cruelty.
The child may have been killed in Whittier, so San Diego police are working in connection with detectives from the Whittier Police Department.
Like us on Facebook
Follow us on Twitter & Instagram