Turkish opposition to challenge referendum at European court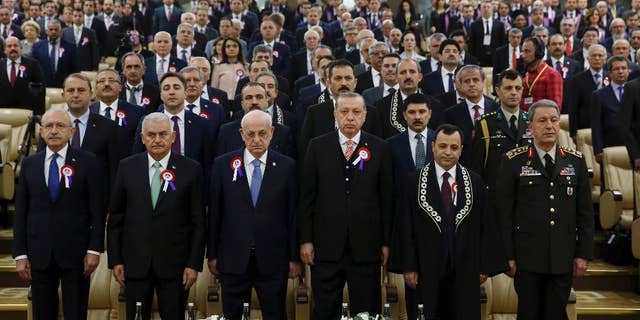 NEWYou can now listen to Fox News articles!
ANKARA, Turkey – Turkey's main opposition party says it will challenge the outcome of the country's April 16 referendum on expanding the president's powers at the European Court of Human Rights.
The pro-secular Republican People's Party is contesting the referendum over a number of irregularities, including a controversial electoral board decision to count ballot papers that lacked official stamps.
The decision to take the issue to the Strasbourg, France-based court came Wednesday, a day after Turkey's high administrative court rejected its bid to have the decision overturned.
The vote to greatly increase the president's powers was narrowly won by President Recep Tayyip Erdogan's "yes" side.