Turkish authorities arrest Spanish couple for alleged Jihadist links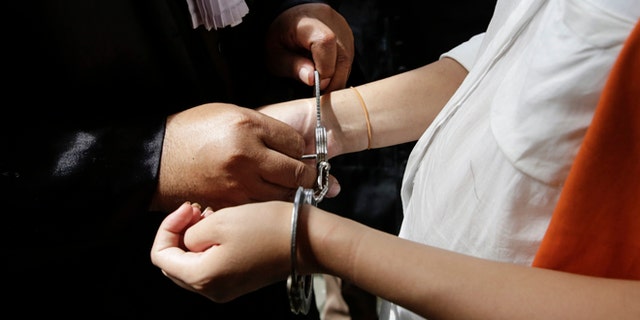 MADRID (AP) – Two Spanish residents have been arrested in Turkey on suspicion of having links to jihadi terrorists and membership in the Islamic State armed group, Spain's Interior Ministry said Saturday.
The couple, a Moroccan man identified as Ahmed Debza and a Spanish woman named as Nadia Ataich Fernández, who both live in Spain's north African enclave of Melilla, allegedly traveled to Turkey in October with their 14-month-old daughter.
Turkish officials arrested the couple after they returned to Turkey from Syria to await "logistical and financial support" from IS, according to the government statement.
Debza had first attempted to travel to Syria alone in July, in response to IS leader Abu Bakr al-Baghdadi's call to Muslims worldwide to "emigrate" and join what he called his recently declared Caliphate, the statement said.
The statement said Debza allegedly left behind a will in which he bequeathed to relatives his goods including a successful carpentry business.
According to the government, Debza and Ataich Fernández had been in contact with others to encourage them to also travel to Syria and join IS, offering them assistance to do so.
Spain said its law enforcement officials cooperated with Turkey's intelligence service and Morocco's territorial surveillance unit in tracking the couple's movements.
The arrests took place Wednesday but details were not released immediately because some aspects of the operation had continued, the ministry said.
Like us on Facebook
Follow us on Twitter & Instagram