Turkey: would not refrain from responding to Syria, but will act with restraint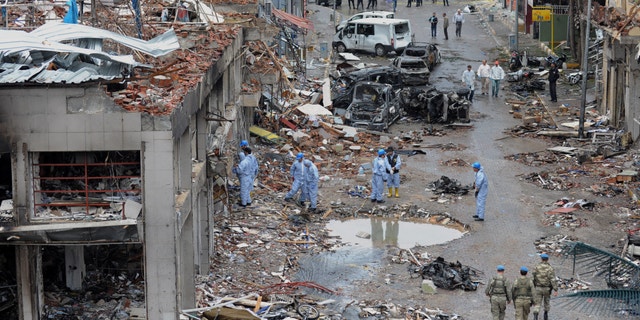 REYHANLI, Turkey – Prime Minister Recep Tayyip Erdogan says Turkey would "not refrain" from responding to twin car bombings it has blamed on Syria but it will also act with caution and not be drawn into its neighbor's civil war.
Saturday's bombings near the border with Syria left at least 46 people dead and raised fears Turkey could be pulled deeper into the conflict.
Erdogan said Monday: "We won't fall for the trap, but we will give the necessary response at the necessary time. We would not refrain from this." He did not elaborate.
Erdogan also said the Syrian regime was "with certainty" behind the attacks and dismissed Syrian denials as a lie.
Turkish authorities say they detained nine Turks with links to the Syrian intelligence agency in connection with the bombings.