Turkey to stop teaching evolution in schools, report says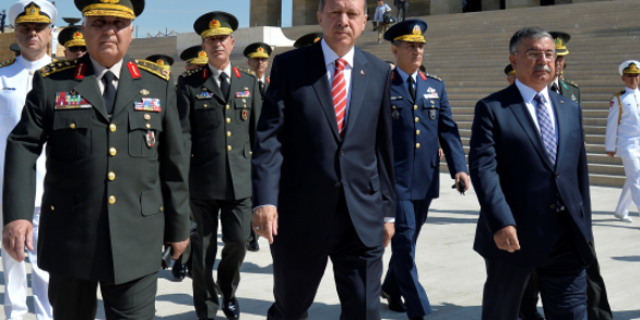 Young students in Turkey will no longer be taught about evolution as the country's government has decided to phase out its education, according to a new report.
Turkey's education minister announced last month in a news conference that new textbooks will be introduced to students this fall with the concept of evolution omitted, NPR reported, adding that it had been taught to ninth-graders.
NORTH KOREA: HOW CHRISTIANS SURVIVE IN THE WORLD'S MOST ANTI-CHRISTIAN NATION
"Evolutionary biology is best left to be taught at the university level," Education Minister Ismet Yilmaz said. "It's a theory that requires a higher philosophical understanding than schoolchildren have."
Government officials are phasing in a curriculum which they say is based on values, as critics have reportedly accused President Recep Tayyip Erdogan of pushing conservative views and religious beliefs on the nation.
With approximately 99 percent of the country Muslim, many Turkish residents have said they don't believe in natural selection — also known as Darwinism, or the theory of evolution — but rather believe in creation. Creationism is the idea that god created "earth, out of nothing, by an act of free will."
GERMAN NATIONALISTS PULL ANTI-ISLAM PIG POSTER
The new textbooks will be released to students in 1st, 5th and 9th grades this fall and the remainder will follow next year, the report adds.