Turkey: hundreds more detained over suspected links to Gulen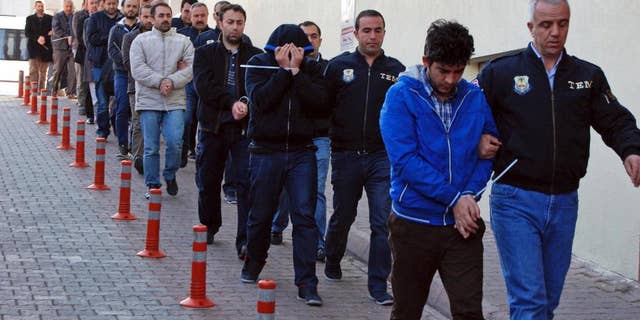 ANKARA, Turkey – Turkey's state-run news agency says police have launched simultaneous operations across the country, detaining hundreds of people with suspected links to U.S.-based cleric Fethullah Gulen.
Anadolu Agency says as many as 803 people were detained in raids conducted in all of Turkey's 81 provinces early on Wednesday. The suspects are allegedly Gulen operatives who directed followers within the police force.
Some 8,500 police officers participated in the operation, Anadolu said.
The detentions are part of a widespread crackdown in the wake of last summer's failed coup attempt, which Turkey says was orchestrated by Gulen's movement. More than 47,000 people have been arrested since the coup, Turkey's interior minister has said, including some 10,700 police officers and 7,400 military personnel.
Gulen has denied orchestrating the coup.