Truck driver behind deadly Humboldt hockey team bus crash gets 8 years, faces deportation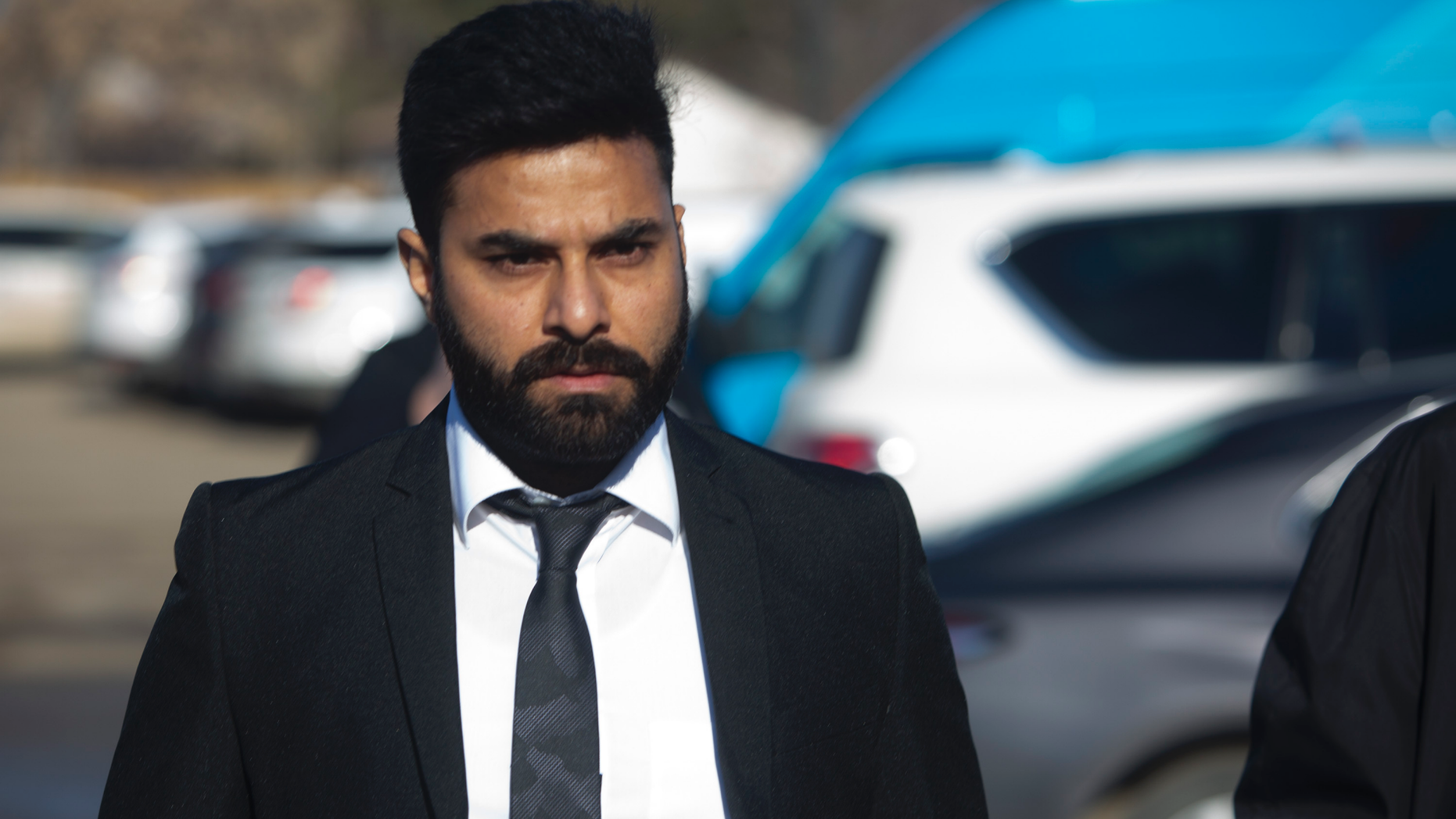 MELFORT, Saskatchewan – The driver of a truck that crashed into a bus carrying a youth hockey team in Canada, killing 16 people, nearly a year ago was sentenced Friday to eight years in jail.
Jaskirat Singh Sidhu, 30, was driving a transport truck westbound on Highway 355 in rural Saskatchewan last April when he collided with the Humboldt Broncos hockey team bus after running through a stop sign. The team was headed to a playoff game in the Saskatchewan Junior Hockey League.
The crash killed 16 people and injured 13 more.
Judge Inez Cardinal sentenced Sidhu to 8 years in prison after saying she believed the collision was avoidable.
DRIVER OF TRUCK THAT COLLIDED WITH CANADIAN HOCKEY TEAM BUS PLEADS GUILTY: 'I DON'T WANT A TRIAL'
"Mr. Sidhu had ample time to react ... had he been paying attention," she said. "Somehow we must stop this carnage on our highways."
Sidhu pleaded guilty in January to 16 counts of dangerous driving causing death and 13 counts of dangerous driving causing bodily harm. His lawyer said at the time that his client wanted to do the right thing by not dragging the victims' families through a lengthy trial.
Cardinal said she took Sidhu's remorse into consideration during sentencing but it was ultimately the number of people who died or were severely injured and face lifelong challenges that influenced her decision.
CLICK HERE TO GET THE FOX NEWS APP
"Families have been torn apart because of the loss," Cardinal said. "They are prone to depression, anxiety or outbursts."
Sidhu's lawyers said he is likely to face deportation to his home country of India after he serves time.