Trott sees England gains from 'lose-lose' situation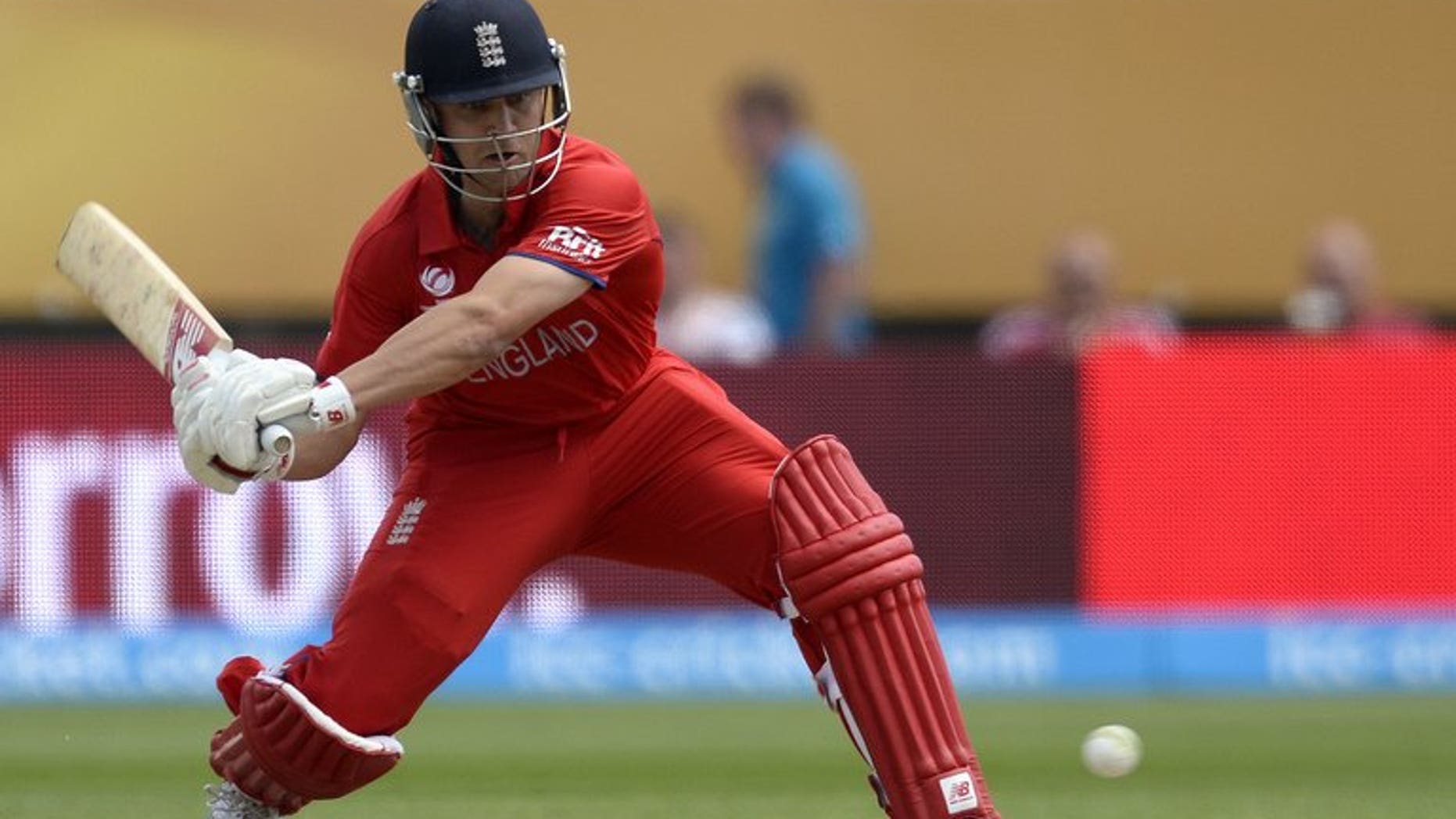 LONDON (AFP) – England batsman Jonathan Trott insisted the side had made the best out of a "lose-lose" situation after their Ashes warm-up match against Essex was stripped of its first-class status on the third day of four.
Essex saw seamers David Masters and Tymal Mills leave the field Tuesday with Achilles and hamstring injuries respectively before part-time off-spinner Tom Westley was unable to bowl after dislocating a finger fielding at gully.
At that point England's batsmen, facing a severely weakened attack, were not getting the sort of preparation coach Andy Flower wanted them to have ahead of next week's first Test against Australia at Trent Bridge.
But seamers Boyd Rankin and Reece Topley, left out by England and Essex respectively from their original XIs, were still at Chelmsford and this allowed the pair to be drafted into the county's attack.
Such a move immediately stripped the game of its first-class status and ensured the 107 scored by Tim Bresnan and the career best five-wicket haul of young Essex leg-spinner Tom Craddock achieved in England's first innings would no longer count in the record books.
England captain Alastair Cook (82) and Trott (79) did both face a tougher time at the crease Tuesday in playing Rankin and Topley than might otherwise have been the case.
They both retired out anyway as England ended a rain-shortened third day of four on 217 for three in their second innings, a lead of 352.
"Obviously, two bowlers down, it can be quite tricky for a captain -- a long season and down to Ravi (Bopara) and Saj Mahmood," said Trott.
"You don't want to bowl Saj into the ground, for 15 overs straight or something like that.
"If it hadn't been done, you'd probably be asking me 'Is it the right preparation, having only one frontline bowler available to come at you before a first Ashes Test match?'
"It's a lose-lose situation probably. But I thought the right thing has been done," he added.
"Reece Topley bowled well, and Boyd Rankin came in and did as well. For the game of cricket and our preparation for the first Test, I think it was pretty much spot on.
"The last thing you want is Essex players going out there through the motions. It's difficult with their injuries."
Meanwhile Trott sympathised with Bresnan and Craddock over the fact their performances would no longer count in the record books but added: "I remember the same thing happening to me in Bangladesh -- where the game was changed.
"When Andy Flower told me it had happened, I don't think he's the type of guy you want to tell him he's wrong."
Craddock, for his part, took some consolation in the fact the match is being televised live by satellite broadcaster Sky.
"It's disappointing, but ... luckily enough it's on TV," he said.
"So people did see (what I did) -- which was good -- and I'm quite happy to be a part of it.
"I found out when we took the drinks break and they came on to bowl.
"The whispers were going round that it wasn't a first-class game any more. My question was 'Does the first half still count?'
"But it's gone now, all finished, out of my hands. So there's nothing I can do about it."