Tropical Storm Matthew forms in eastern Caribbean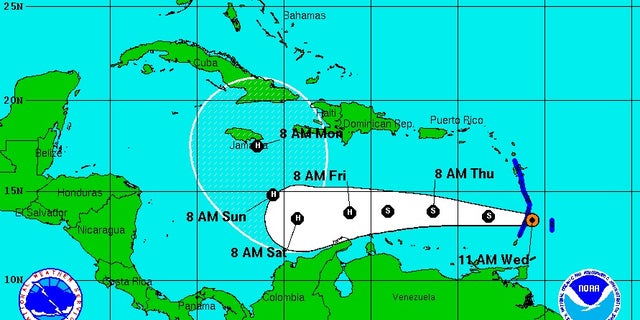 NEWYou can now listen to Fox News articles!
Tropical Storm Matthew formed Wednesday in the eastern Caribbean and lashed several islands with heavy wind and rain.
A tropical storm warning was in effect for much of the southernmost islands of the Lesser Antilles, including Barbados, Dominica, St. Lucia. St. Vincent and the Grenadines and the French islands of Guadeloupe and Martinique.
Authorities closed the international airport in Barbados and officials in St. Lucia advised businesses to close for the day as the storm passed. There were no immediate reports of any injuries or major damage.
The U.S. National Hurricane Center in Miami said Matthew had sustained winds of 60 mph. It was expected to bring rainfall of 4-8 inches to the northern Windward Islands and the southern portion of the Leeward Islands. The hurricane center warned that the heavy rain could trigger flash floods and mudslides.
Matthew was centered about 35 miles east-northeast of St. Vincent and was moving west at 21 mph at 11 a.m. EDT Wednesday.
The storm was on track to pass through the Southern Caribbean before heading north across the Caribbean Sea.