Tropical Storm Gonzalo gaining strength as it approaches Puerto Rico, Leeward Islands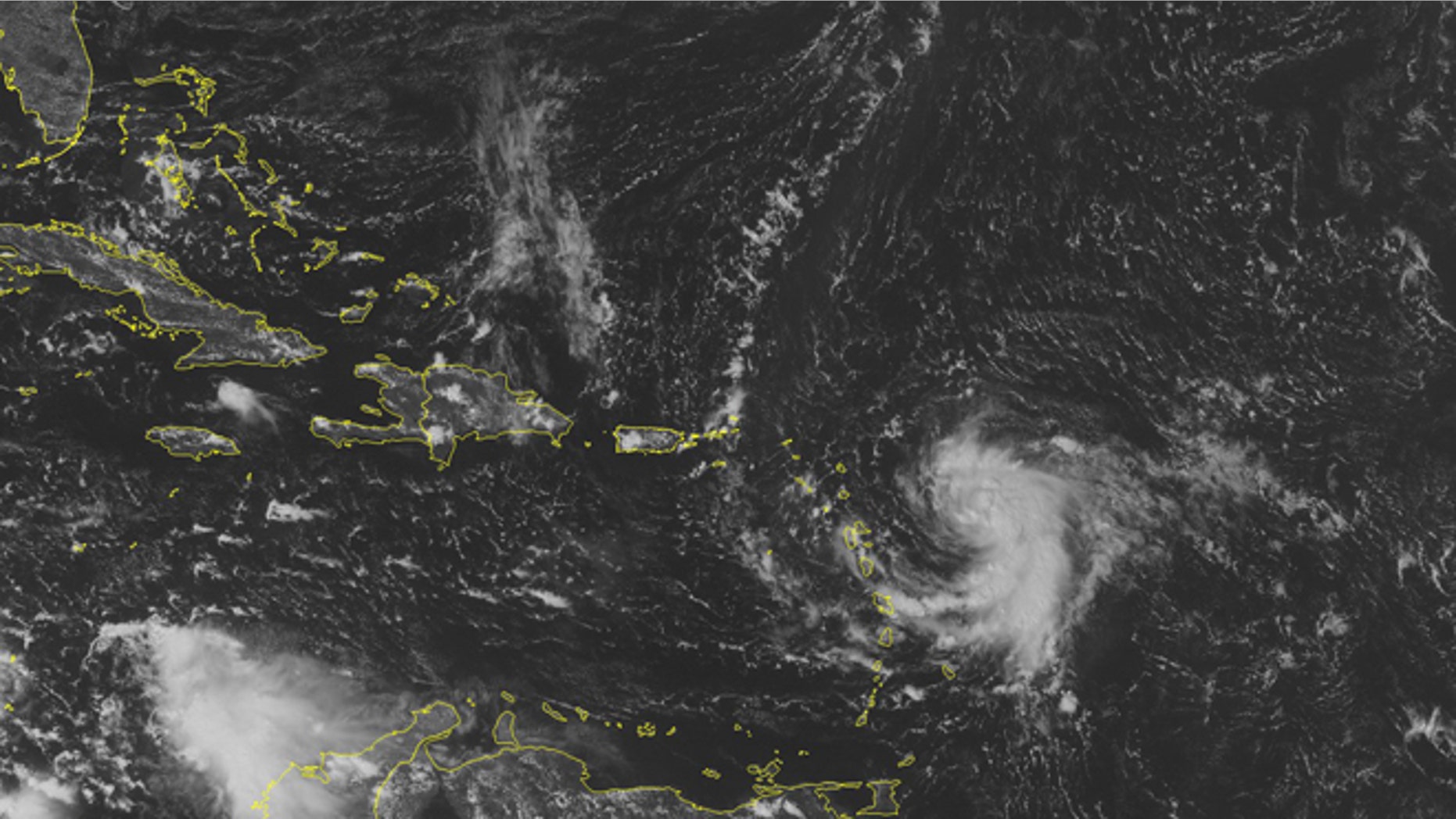 KINGSTON, Jamaica (AP) – Forecasters say Tropical Storm Gonzalo has gained strength as it approaches the Leeward Islands, taking aim at the eastern Caribbean.
Packing top sustained winds of 50 mph, Gonzalo was tracking about 50 miles northeast of Guadeloupe early Monday while moving west at 11 mph.
The storm was expected to be nearing Puerto Rico and the Virgin Islands in coming hours. Forecasters at the U.S. National Hurricane Center in Miami say Gonzalo could reach hurricane strength sometime Tuesday.
Gonzalo is expected to produce up to 8 inches of rain across the Leeward Islands, the U.S. and British Virgin Islands, Vieques and Culebra and Puerto Rico — areas where a hurricane watch is in effect.
Last weekend, Tropical Storm Fay knocked out power to thousands in Bermuda before moving out over open ocean.
Rain-swollen Gonzalo was expected to move through parts of the Leeward Islands by early Monday, producing 4 inches to 8 inches of pelting rainfall, with some isolated areas potentially getting deluged with as much as 12 inches, according to the U.S. National Hurricane Center. Its maximum sustained winds were 45 mph late Sunday night.
Islanders wary of a potential blow from the intensifying storm secured boats and stocked up on fuel and groceries as Gonzalo tracked over open waters toward the eastern rim of the Caribbean.
"We're being told that it's coming this way so people are trying to find safe havens for their boats. Hopefully, all we'll get is some rain but you have to be prepared as best as you can," said Jane Wherren, operations director at Crown Bay Marina, which caters to mega yachts and other pleasure watercraft up to 200 feet in length.
Spinning west at about 12 mph and located 80 miles east-northeast of Guadeloupe, forecasters said the storm could reach hurricane strength after it crosses Puerto Rico on Tuesday. After tracking south to north across the territory of about 3.6 million people, forecasters expect Gonzalo to curve over the open Atlantic and stay away from the U.S. East Coast.
From Puerto Rico, the U.S. Coast Guard warned people to avoid the ocean and stay away from shoreline rocks starting noon Monday. "Tropical Storm Gonzalo is developing quickly," said Guard Capt. Robert Warren.
The storm forecasts prompted cruise ship companies to tweak itineraries. Carnival Cruise Lines' Breeze ship cancelled a visit in La Romana, Dominican Republic, and its Liberty and Conquest vessels are switching to western Caribbean ports to avoid the storm, according to spokesman Vance Gulliksen.
Hundreds of miles north of the Caribbean, Fay strengthened briefly into a hurricane as it tracked away from Bermuda before returning to tropical storm strength late Sunday. It earlier lashed the British chain with heavy rain and gusting winds. There were no immediate reports of injuries as Bermuda authorities assessed damage and discontinued storm watches and warnings.
Fay, which had maximum sustained winds of 65 mph, disrupted power for more than 27,000 customers of the Bermuda Electric Light Company. The utility is the sole supplier of electricity for the territory of roughly 65,000 inhabitants.
Forecasters said a cold front was likely to absorb Fay on Monday.
Follow us on twitter.com/foxnewslatino
Like us at facebook.com/foxnewslatino