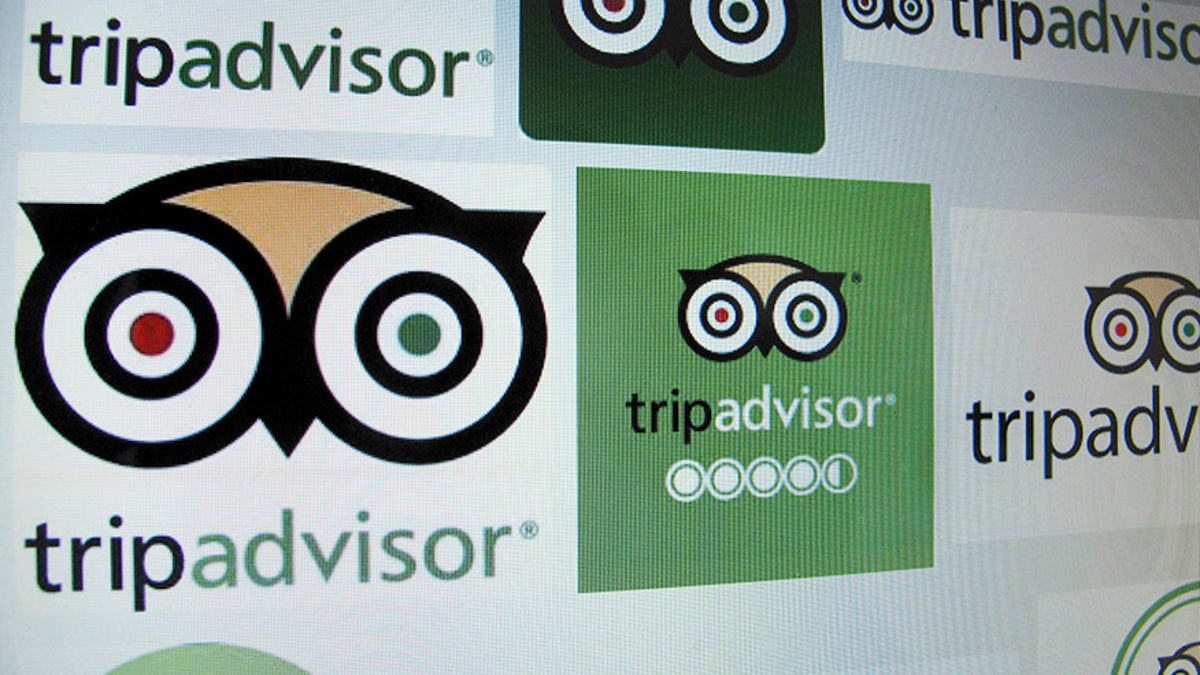 One of the travelers accusing website TripAdvisor of scrubbing first-hand accounts of rape, blackouts and other injuries blasted the company Wednesday for its response to her, even as TripAdvisor rolled out a series of vague warning "badges" on the pages of some Mexican resorts listed on the site.
Kristie Love posted in 2010 that she had been raped by a security guard at the Iberostar Paraiso resort near Playa Del Carmen, and the stunning warning had been removed from TripAdvisor's reviews until this year. Love sent a letter to the company's CEO on Wednesday, accusing TripAdvisor of refusing to protect people and only being "concerned with their own growth and earnings," according to the Milwaukee Journal Sentinel.
"My fight to expose the truth about what occurred to me when I was sexually assaulted in Mexico in 2010 was for the sole purpose to educate and protect others," the 35-year-old from Dallas wrote.
The Journal Sentinel initially reported no one from TripAdvisor contacted Love to apologize, though CEO Steve Kaufer wrote in a LinkedIn post last week the company "apologized to the victim for her experience."
"WHAT APOLOGY? I've yet to hear a word from TripAdvisor, and certainly not an apology!" an agitated Love wrote in a reply to Kaufer's Nov. 3 post.
Love eventually was contacted by Kaufer and was made aware of a press release the company put out, in which it said it was "horrified that this victim experienced this assault on her vacation in Mexico, and other travelers should be aware of this incident."
TripAdvisor also admitted to removing Love's post.
"At the time, we had a policy whereby we judged content to be in breach of our guidelines if it did not adhere to family-friendly language," it said. "More than seven years ago that meant all language needed to be G-rated. A few years ago, we changed that policy to allow more descriptive reviews on the site about first-hand accounts of serious incidents like rape or assault."
RESTAURANT THREATENS LEGAL ACTION OVER NEGATIVE TRIPADVISOR REVIEW
TripAdvisor also said it was rolling out "a 'badge' notification to apply to businesses to alert consumers of health and safety or discrimination issues at that business reported on within the media or other credible sources of information."
But on TripAdvisor's website Thursday, the so-called badges appeared to distance themselves from the serious issues that have been raised.
"TripAdvisor has been made aware of recent media reports or events concerning this property which may not be reflected in reviews found on this listing," a box with red text reads on top of some pages, including ones for the Iberostar Paraiso Maya and Grand Velas Riviera Maya resorts. "Accordingly, you may wish to perform additional research for information about this property when making your travel plans."
"Those were just the first three," TripAdvisor spokesman Brian Hoyt told the Milwaukee Sentinel Journal. "We'll be monitoring news coverage moving forward."
Tourists who spoke to the Milwaukee Journal Sentinel for its original report on the alleged deleted posts said their messages were frequently removed because they were labeled by TripAdvisor as "hearsay."
"To me it's like censoring," Wendy Avery-Swanson had told the newspaper after her review of a Mexican resort – in which she said she blacked out after being served alcohol at a swim-up bar – was scrubbed off the website. "It wasn't hearsay. It actually happened to me."
The Massachusetts-based travel giant says it employs hundreds of people to police the content of its 535-million user reviews of hotels and restaurants around the world and also uses software to detect fake ones.
But that's not enough for some lawmakers.
Sen. Tammy Baldwin, D-Wis., urged the Federal Trade Commission last week to investigate TripAdvisor, saying she's concerned the company "may be prioritizing profits over providing an open, honest forum for traveler reviews," the Milwaukee Journal Sentinel reported.