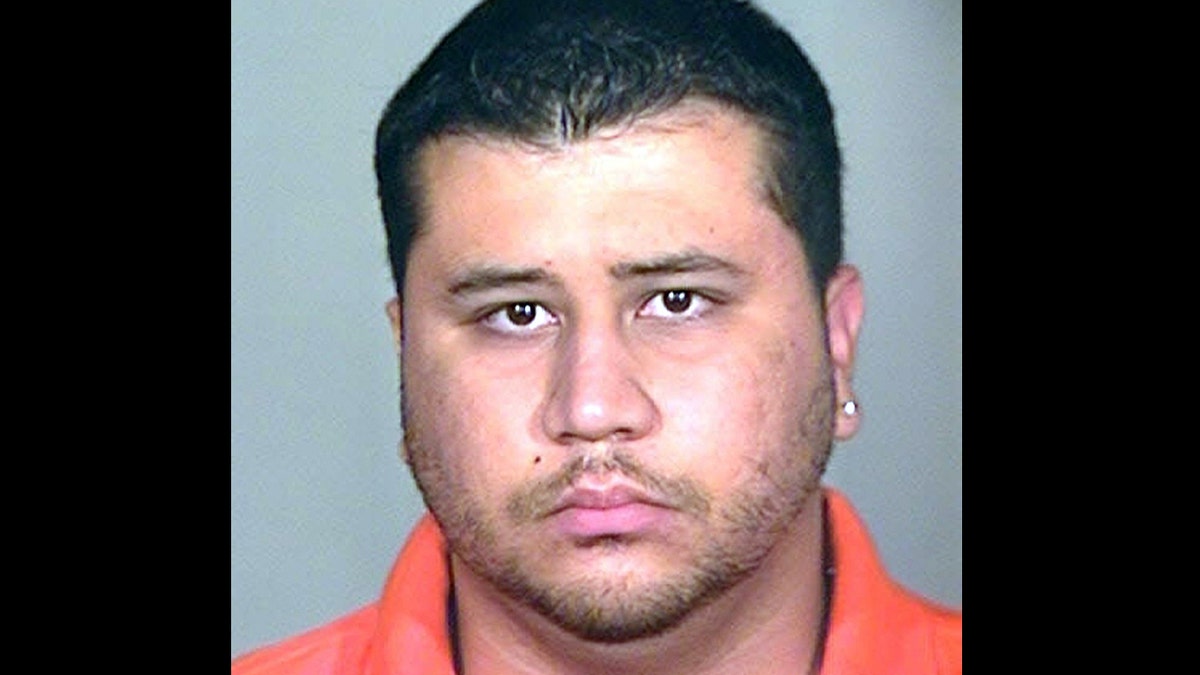 When the photo and name of the man who shot an unarmed black teenager in Florida hit the news, many quickly saw racial underpinnings.
The photo showed a white man, his name was George Zimmerman.
But then some, including some of Zimmerman's own relatives, said "Not so fast."
He's part Hispanic, they said -- so surely his actions were not caused by a racist fear of a young black man. His father, who is non-Hispanic white, called him a "Spanish speaking minority" with many black relatives and friends.
Soon it became obvious that sorting out racial dynamics in the death of 17-year-old Martin would not be simple.
While public outrage simmered over perceptions that local police didn't do enough to investigate Martin's death, possible racial motives on Zimmerman's part became tough to pin down. His background and associations cut across racial lines, and his racial identity didn't fit neatly into a box.
"It's easy to label this as an act of white racism, but it's really an act of stereotyping, which many groups are capable of and it is occurring in the context of extraordinarily permissive laws," said Manuel Pastor, a professor of American studies and ethnicity at the University of Southern California.
On Twitter, there was genuine confusion about Zimmerman's race. Is he Latino or white? Is Hispanic a race, or not?
Shouldn't he, a Latino, have known better than to engage in racial profiling?
Might he be Jewish, based on his last name? Many said his Hispanic lineage had nothing to do with the fact that the justice system had failed Martin, while some said Zimmerman's identity was very important.
"I'm actually happy that George Zimmerman is Hispanic so the usual white people are all guilty by virtue of their skin color stuff won't work," said a March 22 tweet by John Hawkins, who described himself as a professional blogger at Right Wing News.
Hispanic people can be black, white, Asian or mixed.
Some 18 million Latinos checked the "some other race" category on their 2010 Census forms -- which admonished in bold letters that Hispanic is not a race.
So many Hispanics identified themselves as white, the overall number of white people in the United States increased.
"We sit in this in between place in the United States. In the U.S., when we think about race, it's usually black and white. ... Latinos complicate that dichotomy," said Cynthia Duarte, associate director of research for the Institute of Latino Studies at Notre Dame.
Columnist Leonard Pitts Jr. began a column this way: "I'm here to explain why George Zimmerman is white."
"This seems necessary given the confusion and anger with which some readers responded to my use of that word last week in this space to describe the man who shot an unarmed black teenager named Trayvon Martin to death last month in Sanford, Fla.," Pitts wrote. "One person wrote: 'Mr. Zimmerman was Hispanic not White plez do your homework before writing your column!!!!'"
"But it is they who are wrong," Pitts said, going on to note that Hispanic is an ethnicity, and that Zimmerman is a white man of Hispanic origin.
By extension, Pitts said, Zimmerman benefited from "white privilege" when "the fair-skinned Hispanic man, George Zimmerman, who evidently stalked and killed an unarmed kid he wrongly thought was up to no good, yet was not arrested, nor even initially investigated."
"We sit in this in between place in the United States. In the U.S., when we think about race, it's usually black and white. ... Latinos complicate that dichotomy"
Another 'Stand Your Ground' Killing is Ruled as Justified
On voter registration forms, George Zimmerman identified himself as Hispanic, as did his mother.
His father, Robert, listed himself as white on voter registration forms. Zimmerman's mother, Gladys, is originally from Peru.
Ethnicities in Peru run the gamut.
Descendants of the original people or Amerindians of Peru, those who were under rule of the Inca empire, are the largest ethnic group, followed by those who are a mix of Spanish and Amerindian ancestry, also known as mestizos.
Whites are about 15 percent of the population, followed by blacks, Asians and other groups.
Class distinctions based on race and language persist in Peru, with whites at the top of the societal hierarchy and indigenous people often at the bottom, a vestige of Spanish colonialism.
Kay Hall, a former neighbor of the Zimmermans when they lived in Manassas, Va., said Zimmerman's mother spoke fluent English and Spanish but she's not certain if George Zimmerman or his brother spoke Spanish.
She didn't remember Gladys sharing any stories about her life in Peru or seeing the family carrying out any traditional Peruvian cultural activities.
"I saw Hispanics, blacks, all kinds of people visiting over there," Hall said. "I don't think they had any kind of racial problems."
Neither Zimmerman nor his family members were available to comment about their family history.
Beyond what's in the police report, Zimmerman has yet to give his side of what happened the night of Feb. 26, when he called police to say he was following a "suspicious" person he believed was on drugs, while Martin, wearing a hooded sweat shirt, walked through the gated Sanford, Fla., town home community where Zimmerman lives.
Trayvon Martin Investigator Asked for Manslaughter Charge for Zimmerman
Police have not charged Zimmerman, who told them he shot Martin in self-defense, something considered justified homicide under Florida's "stand your ground law."
What Martin's case represents most profoundly is how hazardous it is to judge people simply on the basis of the way they look, said Janet Murguia, president of the National Council of La Raza.
The cautionary tale applies both to Martin and to Zimmerman, she said.
"The bottom line is you can't tell if someone is Latino simply by looking at them," Murguia said.
Where Zimmerman may fit within the range of Hispanic identity is another matter.
Although Robert Zimmerman described his son as "Spanish speaking," it's clear from the 911 call made that night that George Zimmerman is comfortable speaking English.
Some Latinos may not consider Zimmerman to be truly Latino, since only one of his parents is Hispanic.
Some Hispanics, mostly in the Southwest, will say they are Spanish to make clear they identify with Spanish explorers who came to the Americas in the 1500s.
In Texas, Latino has only recently become an identifying term; Tejano, Chicano or Mexican American have been more common.
Cubans, who make up a large share of Hispanics in Florida, are more likely to identify as white than Puerto Ricans, whose presence is growing in Florida.
Beyond that, there is the question of tensions between Hispanics and blacks. Florida also has had its share of this, namely last year's shootings of black men by Cuban-American officers in Miami.
Around the nation, tensions between the two groups have flared as Latino population growth has led to increased political power for Latinos, which sometimes translates into election losses for African Americans running against Latinos.
In a series on black-Latino relations in Paterson, N.J. several years ago in The Record (of Bergen County), Latino shopkeepers conceded that they keep a closer watch on African American customers than they do on customers of other racial groups.
As anti-Hispanic and anti-immigrant rhetoric has intensified in recent years, many Latinos have come to hold their collective breath when a crime occurs, many thinking: Please don't let the perpetrator be Latino. Please don't let the perpetrator be an immigrant. Please don't let the perpetrator be in the country illegally.
"It pains me to see that someone who identifies himself as Latino was involved in this," Murguia said. "But I want to make very clear that being Hispanic does not excuse or absolve George Zimmerman of his actions."
Based on reporting from The Associated Press.
Follow us on twitter.com/foxnewslatino
Like us at facebook.com/foxnewslatino