Traffic signals show women instead of men in push to reduce bias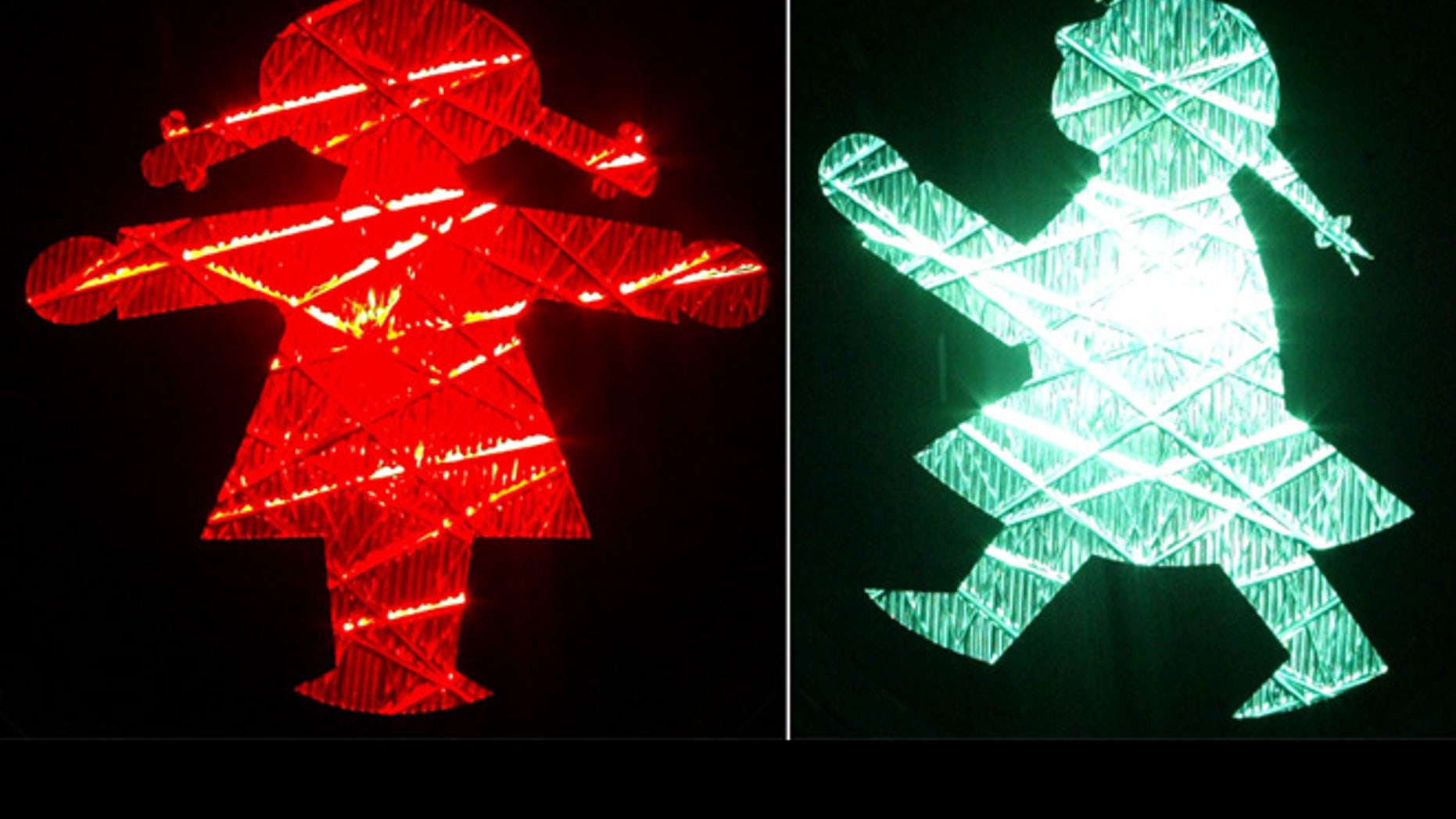 The installation of pedestrian traffic lights showing female figures rather than male in Australia may have confused some about what it was actually trying to achieve.
PROTESTS, SOME ARRESTS DURING INTERNATIONAL WOMEN'S DAY EVENTS ACROSS USA
Officials announced the decision on International Women's Day on Wednesday and said the change was aimed at reducing "unconscious bias."
For those confused about what this is, it's basically a social stereotype that we may have about certain groups of people, which we don't even realize we hold.
FIRST LADY HOSTS INTERNATIONAL WOMEN'S DAY LUNCHEON
This concept was explored in the recent SBS documentary The Truth About Racism which showed children as young as six interpreting situations very differently depending on whether the person pictured was black or white.
The Committee for Melbourne is promoting the changing of traffic lights in the city to help reduce unconscious bias, specifically the bias that women are less equal than men.
"Although seemingly innocuous, this symbolic disparity contributes to an ongoing unconscious bias in society that women are less equal than men," a statement explains.
"Such bias helps to build reinforce stereotypes and ultimately influences the daily decisions that we all make."
It hopes to achieve an equal number of male traffic lights, compared to female lights.