Towering Christmas Fir Lit Up in St Peter's Square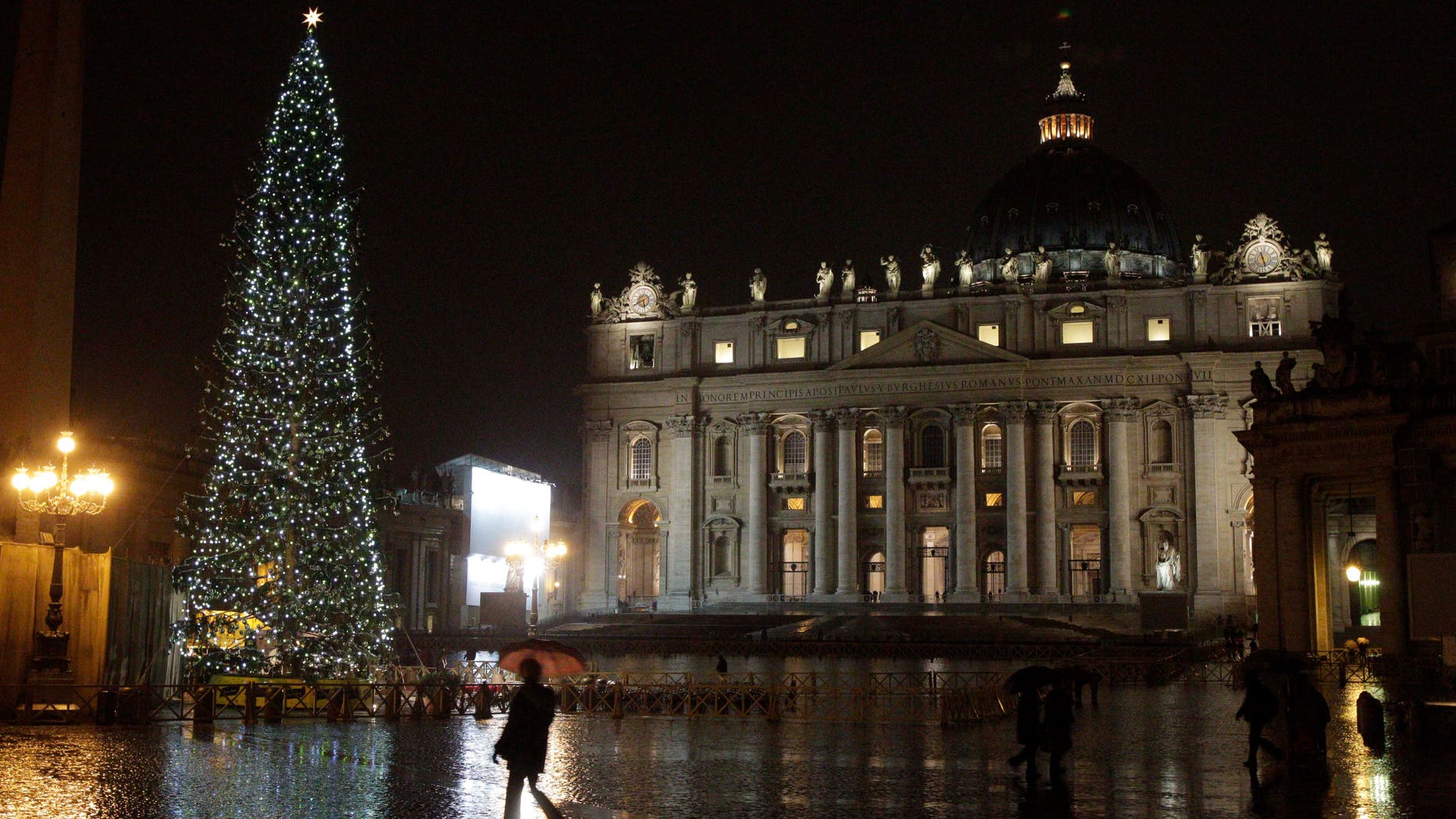 VATICAN CITY – The Vatican has turned the lights on a towering fir tree for Christmas in St. Peter's Square.
The 30-meter-high (100-foot) tree comes from the woods on the slopes of a valley in the South Tyrol, Italy's German-Italian speaking region in the north.
Rows of gold and white lights drape the tree like elegant necklaces.
The square, usually busy with tourists, was largely deserted when the lights went on Friday evening.
Rome is experiencing unusually low temperatures, which plunged to -5 C (23 F). Rare snowfall hit the city a few hours before the tree lighting but melted when hitting the cobblestones. Water in some of Rome's monumental fountains froze.
The tree flanks a life-sized creche scene.