Tour bus plunges into Tibet ravine, killing 44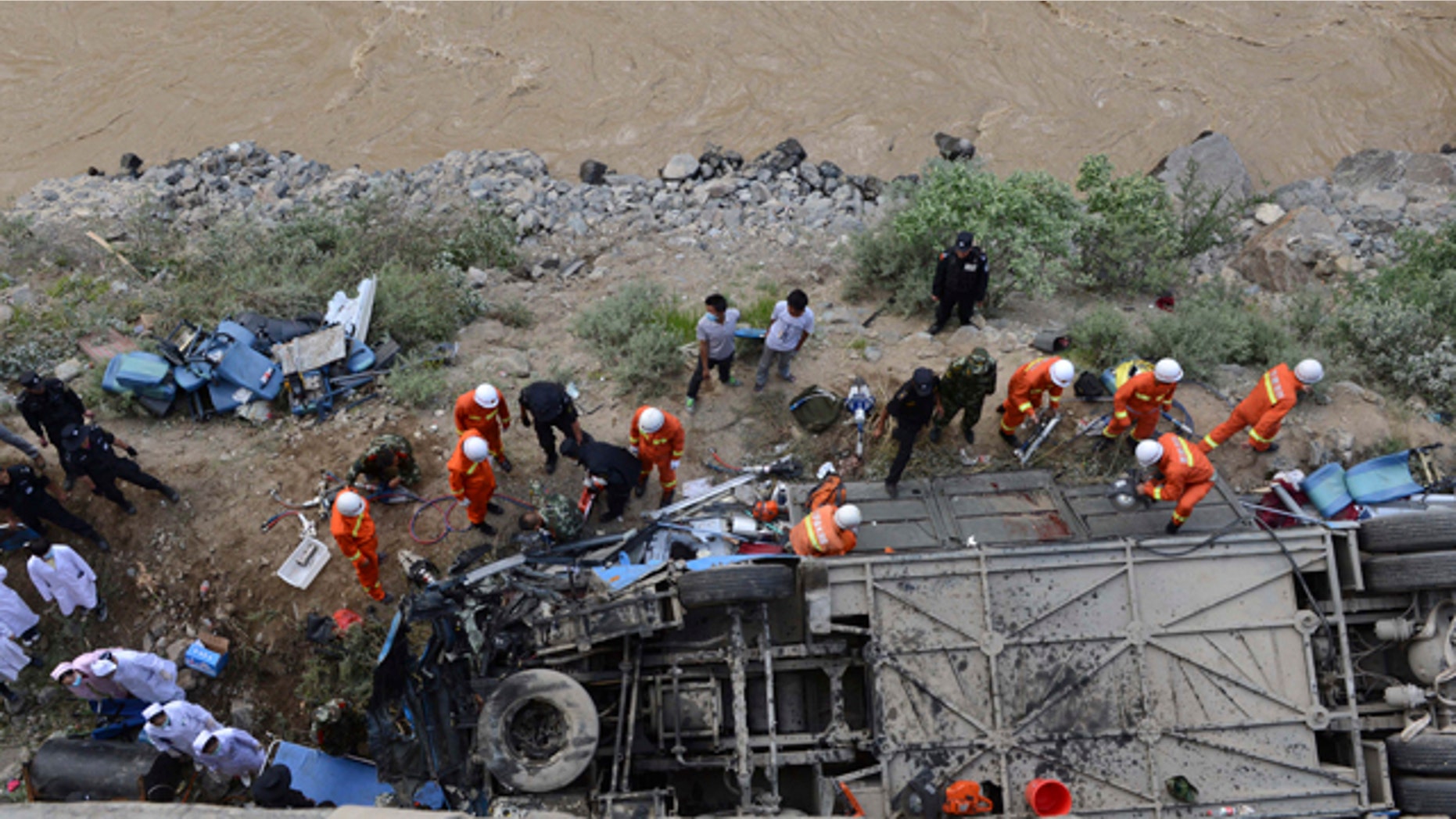 BEIJING – A tour bus on a highway in Tibet fell off a 30-foot cliff after crashing into an SUV and a pickup, killing 44 people and injuring 11 others, China's state media reported Sunday.
The bus was carrying 50 people when it plunged in mountainous southern Tibet on Saturday afternoon, the Xinhua News Agency said, citing the regional government. The crash happened in Nyemo county, about 60 miles from Lhasa, Tibet's capital.
Most of the passengers were from four Chinese provinces. There were four people in the SUV and a truck driver, but their condition was unclear.
Police detained the managers of a travel agency and a tour company connected with the bus trip, Xinhua said. A man who answered the phone at the Lhasa-based Shengdi Vehicle Tour Company said as far as he knew there were no foreigners among the passengers, and refused to comment further.
Xinhua said that the bodies and survivors were pulled out of the bus and the injured rushed to hospitals in Lhasa. Photos released by the news agency showed the vehicle lying upside down.
Tourism has been on the rise in the scenic Tibetan Plateau, where mountain roads are often treacherous and can be particularly dangerous in the summer rainy season.
The road where Saturday's crash occurred had a massive landslide earlier in the week, covering a 280-yard stretch in debris, according to China's weather services.