Toronto Mayor Rob Ford 'targeted' for jaywalking, brother says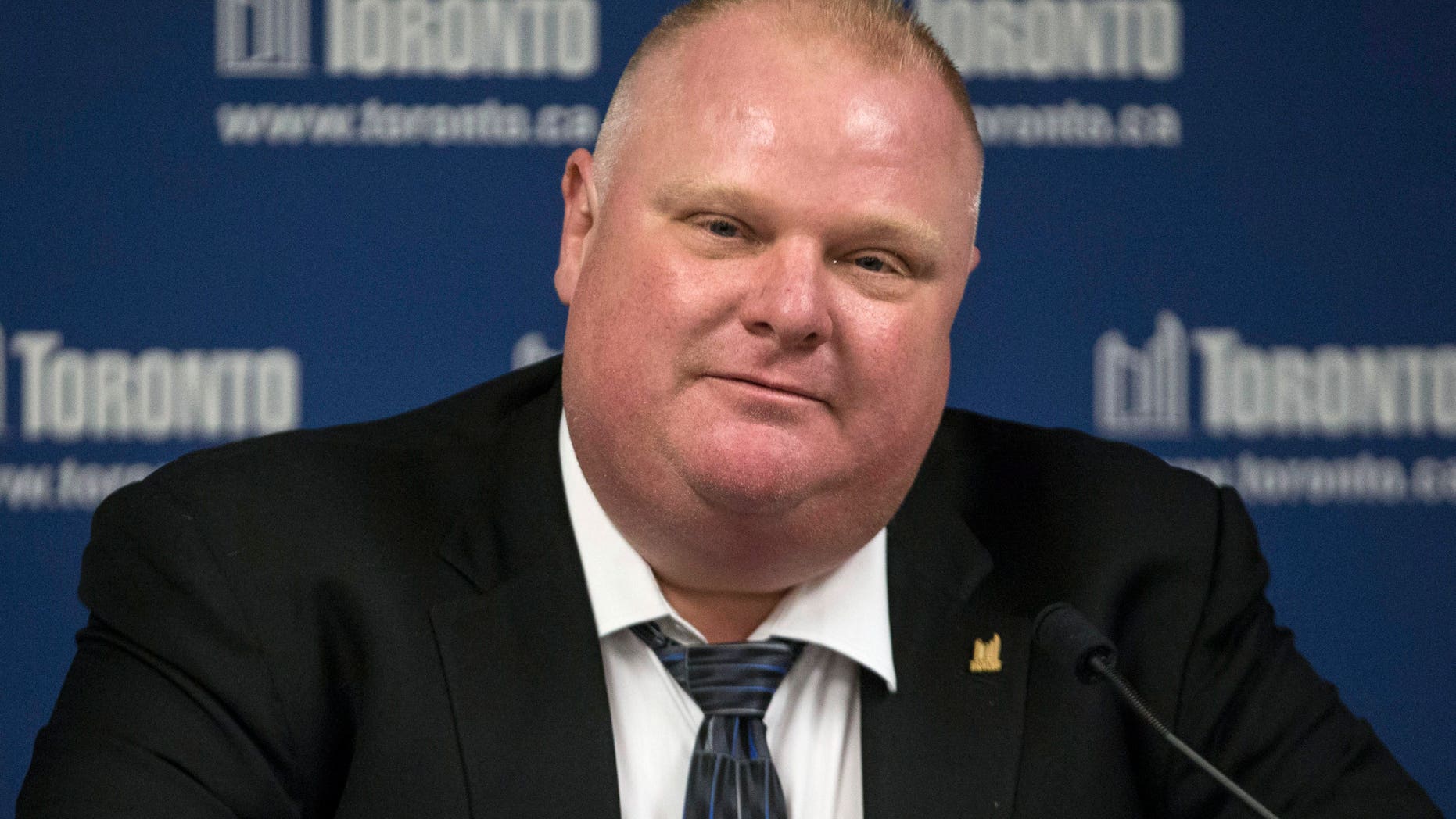 Toronto Mayor Rob Ford and his brother are questioning why police gave Ford a jaywalking ticket during his recent trip to British Columbia.
According to the Toronto Sun, Ford told reporters that a member of the Royal Canadian Mounted Police picked him out and said, "You're Rob Ford, come with me."
"I got a jaywalking ticket for $109," Ford said. "I've jaywalked, maybe I've broken the law a lot of times -- everybody jaywalks I think one time."
Ford's brother, Toronto Councilor Doug Ford, claimed the mayor was "targeted" by the Mounties.
The mayor said he doubts the Toronto Police are handing out a lot of jaywalking tickets.
"I have a lot of friends on the force, as you know, they don't give out jaywalking tickets," Ford told the Toronto Sun. "I'm just perplexed by it."
"If his name was John Smith, he wouldn't have ended up getting that ticket," Doug Ford said. "He got that ticket because his name is Rob Ford."
Doug Ford claimed the police officer called her supervisor before issuing the jaywalking ticket.
"They waited 20 minutes for a supervisor to come over a jaywalking ticket," he said. "You've got to be kidding me."
"As I have said previously, the RCMP does not routinely disclose or publicly comment on matters that do not involve Criminal Code or other serious offenses -- including violation tickets," Mounted Police Sgt. Rob Vermeulen said in a statement. "This policy is applied for all individuals regardless of who they are. We have no further comment."