Toronto Mayor Rob Ford says he'll win re-election, dodges questions on drug use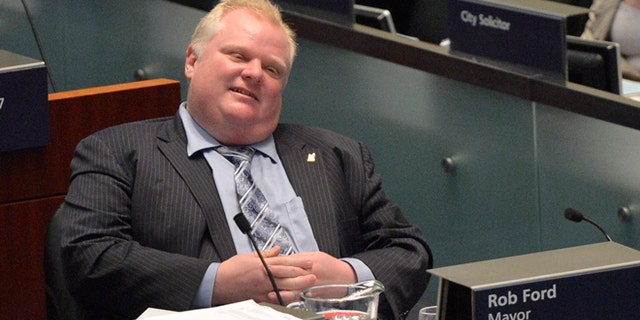 Toronto Mayor Rob Ford, stripped of most of his powers by the Toronto city council last fall after admitting to using crack cocaine, says he has "absolutely" remained effective in his job, and is certain he's going to win re-election in October.
And the drugs and drinking?
In an interview with Matt Lauer on "The Today Show," Ford refused to answer a "point blank" question from Lauer about whether he has used crack cocaine or other illegal drugs since they last spoke on Nov. 18, The Toronto Sun reported.
"I don't use illegal drugs, I experimented with them probably a year ago," Ford told Lauer. "I don't use drugs and we're in great shape."
Ford denied that he was still "drinking heavily on occasion."
"No, not at all," Ford said, according to the Sun. "Have I had a drink? Yes, I have, but not to the point of some of the episodes before. You know what, that's past me and we're moving on."
Ford told Lauer that he has been going to the gym every day and has lost weight. He has also been door-to-door campaigning for the Oct. 27 election.
"We're going to win, I just can't wait," he said.
Click for more from TorontoSun.com.