Tornadoes Kill 6 Across Great Plains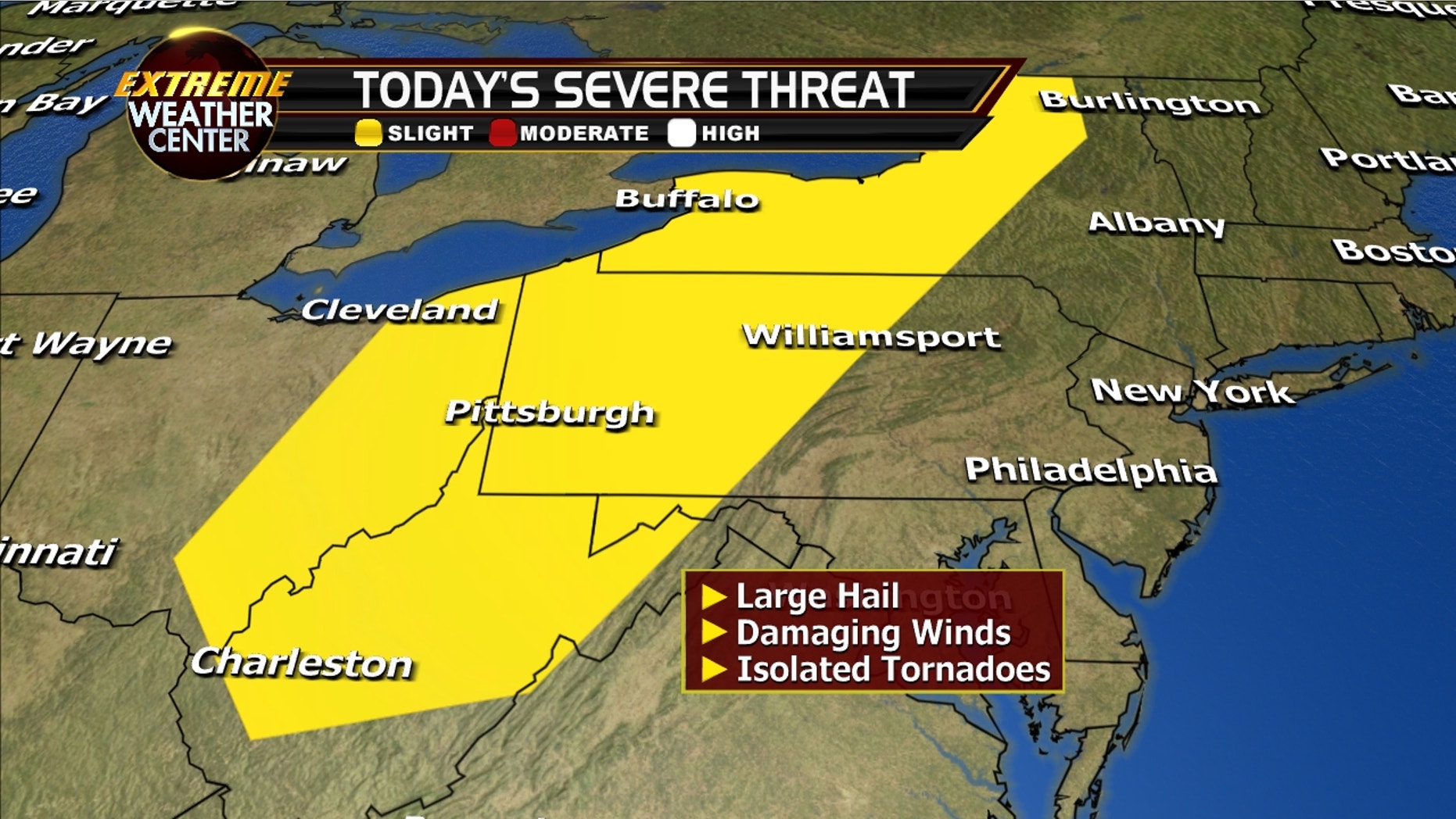 This weekend's tornado outbreak produced over 450 reports of severe weather, at least 147 of them were reports of tornadoes. Severe weather reports include large hail of 1 inch or greater in diameter and wind gusts of 58mph or greater.
At least 6 people were killed in Woodward, OK from one of these reported tornadoes. The town of Thurman, IA, was hit by an EF2 tornado, with 75% of the town destroyed.
Many of these tornadoes hit rural areas in the Plains, and this, along with advanced warnings, is likely why the outbreak did not kill more people. This was only the second time in history that the National Weather Service's Storm Prediction Center issued a "high" risk outlook for severe weather more than 24 hours in advance.
The storm is still on the move and could produce more severe storms today across the Interior Northeast. Residents from Upstate New York down to West Virginia could see strong to severe thunderstorms today, which could produce large hail, damaging winds and isolated tornadoes. While today's risk for severe storms is not as high as it was this weekend, it is still important that people take tornado warnings seriously, at all times.
Storms will fire up as far south as Eastern Texas and Louisiana, and there they will dump heavy rain. Three to five inches of rain and possibly higher amounts are possible, so flash flooding is a concern. A risk for isolated severe storms will be in place across Southern Texas today as well.
Believe it or not, we saw some snow on the back side of this system early this morning over Minnesota, with accumulation of more than half a foot across northeastern parts of the state.
This sharp contrast in temperatures is one of the many weather ingredients that causes this explosive development of thunderstorms, which can produce severe weather.
Maria Molina has been a meteorologist for the Fox News Channel since October 2010. She graduated from Florida State University with a degree in meteorology and was granted the Certified Broadcast Meteorologist (CBM) designation from the American Meteorological Society.
You can follow Maria Molina on Twitter at: @FoxMariaMolina or visit her Facebook page.
Follow us on twitter.com/foxnewslatino
Like us at facebook.com/foxnewslatino