Top U.S. diplomat to visit Venezuela soon in bid to ease tensions, Maduro says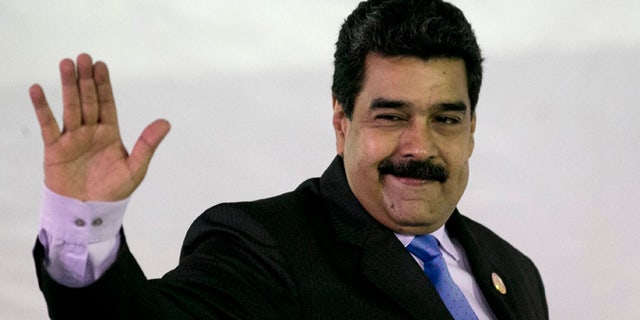 CARACAS, Venezuela (AP) – President Nicolas Maduro said a top U.S. State Department official would soon visit Venezuela in a bid to ease tensions between the two nations.
Maduro's announcement Tuesday night came a day after he met with Secretary of State John Kerry on the sidelines of a peace ceremony in Colombia.
It would be the second visit this year by Under Secretary of State Tom Shannon after a trip in June on a similar mission that has yet to produce any apparent breakthrough.
Maduro said he also invited Kerry and that the U.S. official said he would come if the effort at dialogue advances.
The State Department earlier said Kerry in his meeting with Maduro expressed concern for growing economic and political tensions in Venezuela.