Tony Blair's daughter held up at gunpoint in London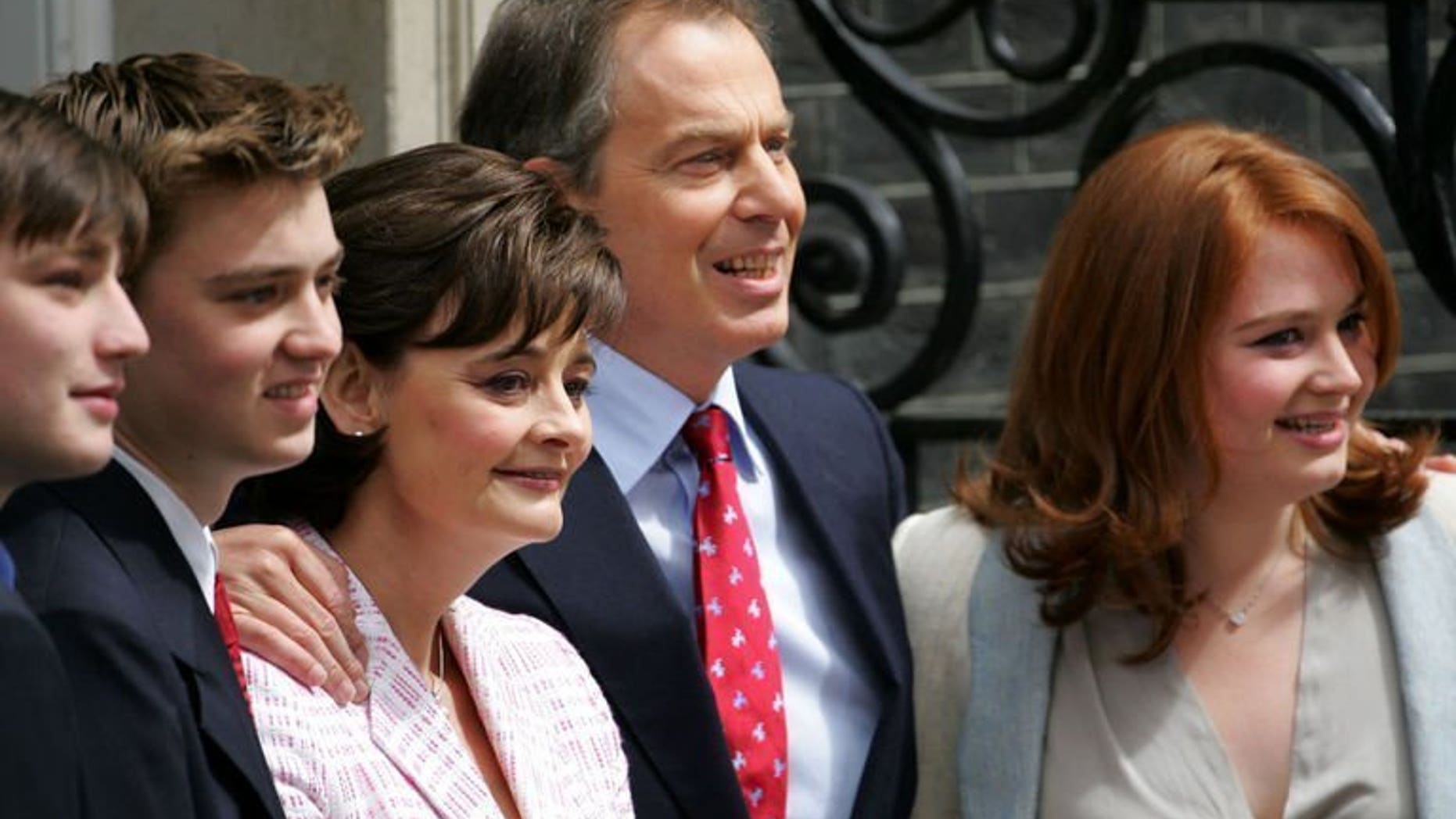 LONDON (AFP) – Tony Blair's daughter was held up at gunpoint in an attempted armed robbery in central London but a spokesman for the family said Thursday she escaped unhurt.
Kathryn Blair, 25, was threatened as she walked down a street in Marylebone with her boyfriend and a group of friends on Monday night.
The Daily Telegraph reported that the British former prime minister's daughter, a lawyer, lives in a townhouse in the upscale area and was walking her dog at the time.
London's Metropolitan Police said an incident involving two male suspects with a gun took place in Ivor Place, Marylebone, at 8.30pm.
"The victims were a man and a woman; the suspects were two males," a spokesman for the force said.
Police believe the incident is linked to another attempted robbery half-an-hour earlier in nearby Boston Place, involving a female victim and a male suspect.
"On both occasions a firearm was seen but not used -- no shots were fired," the police spokesman added.
"None of the victims were injured and nothing was stolen during the incidents."
No arrests have yet been made and police are investigating.
A spokesman for the Blairs said: "Kathryn was with a group of friends. No one was hurt and nothing was stolen."
Scotland Yard would not confirm the names of the victims but a spokesman said it appeared to be a random attack and she was not targeted because of who she was.
"With nights getting earlier people look for look for people who are well dressed and well to do and unfortunately they target people like that," the spokesman said.