Toll from Central Africa fighting 'nears 100'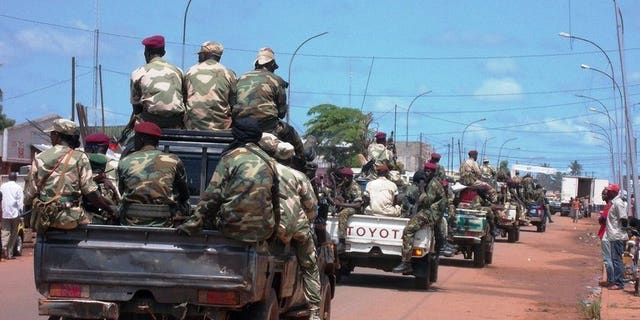 BANGUI, Central African Republic (AFP) – Almost 100 people have died this week in two days of fighting between the new Central African Republic president's forces and those loyal to ousted leader Francois Bozize, the presidency said Wednesday, updating an earlier toll.
"We believe the current toll is nearly 100 dead and around 50 injured" following clashes in the western areas of Bossangoa and Bouca on Sunday and Monday, presidential spokesman Guy-Simplice Kodegue told national radio.
He said the death toll could still rise and praised international aid groups for caring for the wounded.
The fighting erupted Sunday near Bossangoa, some 250 kilometres (150 miles) north of the capital Bangui, Bozize's home region.
Bozize ruled the troubled nation for 10 years until his overthrow on March 24 by the Seleka rebel coalition, led by current President Michel Djotodia.
The new toll came after humanitarian group Doctors Without Borders said rival fighters of Bozize and Djotodia had committed "atrocities" against civilians in a new wave of fighting sweeping the area.
The fighters killed an undetermined number of people, carried out summary executions and burnt down people's houses during fighting Monday in the village of Bouca, the charity said.
There were no reports of new clashes on Wednesday in the region, where according to military sources Bozize supporters have seized control of several villages.